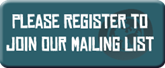 Login
Why evaluate?
(NB - the forms you need to download are at the bottom of this page)
Evaluation of OWW events is very important for us because:
1. - it enables us to celebrate all your hard work, and learn from your experience and share it with others. So please send us your comments and images. 
2. - it enables us to develop and tailor the support we offer you - ensuring your needs are met accurately next year.
3. - we know that there are many events held for which we have no information. So this year, if you know of any events but did not see them on the website, please tell us about them.
4. - it helps us to maintain and build our funding and partnerships and, thereby, to reach out to more people and make a bigger difference.
Organisations
This year, as last, we are asking for information about participating organisations.  Our vision for 2015 is of 'People working together to build a just, peaceful and sustainable world'.  Your local information will help us build and strengthen partnerships at the national level so that many organisations may use OWW as an opportunity to develop awareness of how we can, together, take action to build a fairer and more enduring world, at peace with each other and with nature.
Organisers - Please collect the data  - We have designed a form (Participants' Feedback Form) to make it easier for event organisers to find out how people attending their event responded to it and which faiths and organisations were represented. Ask participants to complete it at the end of your event. 
Please download the Participants Feedback form here - print out copies to use at your event.
Once you have collected the forms, please collate the responses and use the data to complete ONE Organiser's Evaluation Form for each event. 
Please send the Organiser's Evaluation Form* only to the One World Week Head Office. There the data will be analysed so that we can identify who comes to OWW events and what OWW should be doing in the future.
* Please download here the new Organisers' Evaluation Form for 2014

News
Call For Climate Action
For the love of each other, this spring, we are standing with over 100 organisations to call for climate action for the sake of all the things that matter most.
For the love of the food on our plates. For the love of our global neighbours. For the Love of Somerset, the Arctic and the Great Barrier Reef. For the love of country walks and Britain's beautiful seasons.
For the love of all the things we care about, we're taking climate change seriously. And we're not alone.
It's time to stand up, for the love of each other, and demand action.
Will you share what you love? (www.fortheloveof.org.uk)
For the love of video
Press Releases
Newsletters
Recently Added Resources
 2014 - A worship resource from CAFOD - Call of Creation - A PowerPoint for  reflection (added 25 September 2014)
Faith and School resources for 2014: School Assemblies on Living Differently
(added 18 Sept. 2014)
 Press Release Template for publicising your event 2014 (word.doc) (issued 30 Sep.2014)
2014 Theme summary: A4 with 2xA5 single sided leaflets to down load and print for use at planning meetings as an alternative to the full annual leaflet.  

(added 23 April 2014)