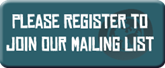 A 5 year strategy for One World Week 2011-2015
People working together to build a just, peaceful and sustainable world
Summary
This strategy was developed and approved by trustees drawing on over 30 years' experience of One World Week (OWW).  Our vision for OWW in 2015 is of People working together to build a just, peaceful and sustainable world.
Over the next 5 years One World Week aims to promote global justice, in the context of a world of growing interdependence facing pressures from climate change, financial crises, cultural and religious intolerance, and increasing poverty by:
• working efficiently with others to make a significant contribution to building an informed and concerned public in the UK;
• establishing OWW as a nationally recognised annual event during which organisations hold local events which involve adults, families and children on global issues;
To achieve this OWW will build on its existing work which involves faith, black minority ethnic and diaspora communities and engage the next generation of activists.
What we plan to do:
• Promote, strengthen, and encourage local OWW events to reach out to new audiences and increase the effectiveness of OWW as a week for information sharing, learning and action at a grass roots level;
• Take a new direction in developing OWW as an open link or One World Web connecting national organisations and their local supporters with local OWW organisers.  OWW is well positioned to do this because of its independence and long experience;
• Introduce means of assessing the effectiveness of the work that we do.
How we plan to do it:
(a)    We will support local organisers in developing One World Week events around an annual theme: with resources delivered mainly through an improved website; through the development of new social media approaches; and by encouraging organisers to share information with each other.
(b)   We will develop the One World Web by first involving a few key partners in the development of a suitable model.  This will then be demonstrated, tested and discussed at an event involving 20 selected organisations with a cross-section of interests.  A launch event will sell the idea and encourage participation of 100 organisations and determine, with participants, what face to face events might supplement on-line exchange.
(c)    OWW's work has impact at different levels and more reliable ways need to be found for measuring this, e.g. through the number of visits to OWW website; reports from OWW event organisers; and report back from individuals inspired by OWW to take action through an interactive web-based monitoring system.
Staffing and funding implications
OWW intends to remain a small focused organisation of 2 – 3 staff to support OWW organisers; maintain and service the website; develop the new One World Web and social media; and support the governance and administration of the organisation.
Click here to download the full strategy.
News
Press Releases
Newsletters
Recently Added Resources
Global Education resources for Muslim Schools from MADE - more details here (added 7 Dec. 2015)
Learning resource/activity for young people about peace - from Fly Kites not Drones;   suitable for activites in or out of school. find links here: schools ; activities (added Nov. 2015)
Organisers' Evaluation Form for event organisers to complete and send to OWW - down load the word.doc from here
Finding images for exhibitions, posters, activities, teaching - some useful guidance from Think Global - see links here or go to Global Dimensions website here (6 Nov. 2015)
Teaching resources for KS1 and children's activities (5 - 7 year olds) from Traidcraft -  here (8 Oct 2015)
Quotations about Hope in Action (includes: hope; economic inequality; gender equality and an inte faith section about inequality.Down load as a word.doc from the Discussion resources page here (8 Oct. 2015) 
Pledges to Inspire Action -plus suggestions for use at events. (word.doc) (7 Sept 2015)
Worship resources  to support Traidcraft's Justice campaign on Faith Resources page. (7 Oct. 2015)
New children's resources from Christian Aid for OWW 'Hope in Action' : School Assemblies (primary and secondary) here;  Children in Church here. (7 Oct. 2015)
Event participants feedback form  (for organisers to collect feedback from participants at OWW events
)
 (word.doc)
2015 -Suggestions and resources for interpreting the theme, Hope in Action. Download a pdf version OR a word.docx version