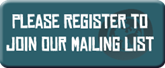 About OWW
What is One World Week?
One World Week is a development education charity (Registered Charity Number: 1107762). We are interested in raising awareness and understanding. Simply put, our aim is to help others understand more about issues that affect us all so that positive action can be taken.
Each year, thousands of people take part in One World Week events across the country. The week is always in October, although events can and do happen all year round. These events have been organised by volunteers with one common purpose: to let others know about some of the global issues that affect us all & to recognise we can all be part of the change.
Why do we do this?
We believe that when we come together collectively to learn about injustice and inequality, we are prompted to do something about it ~ great things can happen!
In coming together and undertanding each other's perspective, our own lives can be transformed and enriched.
One World Week can only happen through its supporters. The supporters plan, organise and publicise events. The office stimulates and provides ideas and resources.
So...
One World Week is an annual opportunity for people from diverse backgrounds to come together to learn about global justice, to spread that learning and to use it to take action for justice locally and globally, by:
Working together in caring for the earth and its resources

Taking action for justice, equality, peace and fullness of life for all

Building relationships of mutual respect that cross boundaries

Running local events that celebrate the diversity of cultures in our communities
Is One World Week for you?
OWW is open to anyone to take part.

Take a look at what we believe if our aims strike a chord with you, then OWW is for you, whoever you are, wherever you are, whatever your affiliations.

If you want to take part in learning together about what people can do to address global issues, then OWW is for you.

If you want to celebrate the diversity of cultures in Britain today, or where ever you are, and enjoy each others company, as you discover shared values and work together on common concerns, then OWW is for you.

You or your organisation can put on a OWW event. You can plan and organise with others to share ideas and values and to spread the learning. This website has resources and links to other websites help you.
Who supports OWW?
One World Week has been funded over the last two years by a grant from CAFOD, and donations from Action Aid, WDM, schools, faith groups, trusts, local organising committees and many individual donors and groups.
One World Week works in partnership wth a variety of NGOs at the national level to offer One World Week as an opportunity for reflection on issues that concern us all - more details here. 
At the local level OWW organisers work with a very wide range of local activists from International and National NGOs and with many community organisations in their localities.
View the Trustees' Annual Report for the year ending 31 March 2012
Origins of OWW
In 1978, One World Week (OWW) was founded by the World Development Movement out of a desire that, for one week in every year, the churches should draw the attention of their communities to the fact that the world consists of one human race which shares one planet in which all may enjoy fullness of life.
Growth and Development
Over the years OWW has broadened its approach to include people from all backgrounds. In a series of projects funded by the EU (Voices from the South) and DfID (Reaching Out and Reaching South or ROARS), OWW focused on incorporating the perspectives of people from developing countries though providing mentors (from the diasporas) to local OWW organising committees and involving people from varied ethnic and religious backgrounds in planning and writing resources.

OWW has become known throughout the UK and developed an international reputation for bringing people together to learn about global issues, and to take action locally on things which have an impact on the whole world. One World Week now involves people of many nationalities and has events all the year round, but there is still one week in October (the week containing United Nations Day, 24 October) when the excitement is greater than at any other time.

Thousands of local organisations and schools use OWW as a focus for a range of activities, events and celebrations to raise awareness and take action on issues of global justice. Each year resources (including resources for schools) have been produced, by a small central staff, around a particular theme chosen, by a central management committee in consultation with local organisers, to inspire and assist the local activists. (From 2007, resources including links to those of other organisations, will be available only on the website). OWW is constantly reaching out to new groups from different faiths and cultural backgrounds in the UK and beyond. We now estimate that almost half a million people each year will take some part in One World Week.
Recent changes
OWW became an independent Charitable Company at the beginning of 2006. It is a development education charity; it is non-political and non-sectarian. OWW's Vision, Mission and Aims emphasise the importance of working inclusively with everyone to address global and local challenges to achieve justice, peace and sustainability for all.
Recent Projects
These were designed to respond to Britain's richly diverse cultural landscape in which most of the major cities in particular had organisations addressing inter faith issues and racial equality networks. Some local One World Week events already embraced the opportunities this offered for mutual understanding and developing shared values to address the challenges facing us all.
In 2011 OWW completed a 3 year project funded by the government's Department for International Development, entitled Ubuntu (an ancient Bantu (Zulu) word which means 'active togetherness'). Working with Islamic Relief, Muslim Aid,  members of the Inter Faith Network and other NGOs, our aim was initially to encourage the second largest faith group in the UK, the Muslim community, to become more involved in OWW activities, with the intention of involving more faith communities in the later stages of the project. For more information, please go to our Ubuntu page.
The Ubuntu project built upon work from our 2007-8 interfaith training project funded by the government's Faith Communities Capacity Building Fund. For further information, see our page.
Currrent Activity
It the end of 2010 OWW launched its strategy for the the years up to 2015.  A key vision was for people to be working together to build a just, peaceful and sustainable world by 2015. More on this
Not just a week of action…but a lifetime commitment.