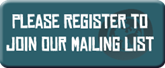 Login
Acknowledgments
Published Spring '08 by: One World Week
Charity number: 1107762;
Registered Company in England and Wales number: 4665250
Address: PO Box 2555, Reading. RG1 4XW
Email: oww@oneworldweek.org
Web: www.oneworldweek.org
Compiled & written by: Helen Garforth www.just-ideas.co.uk (with contributions from the Regional Facilatators).
Photography: A mixture of images submitted by professional and amateur photographers, in keeping with the voluntary ethos of OWW. Cover images mostly © Rhys Webber. Others: credits shown on larger versions.
Graphic Design: Webber Design, 8 Bassaleg Rd, Newport, NP20 3EA
Sponsorship: Sponsored by HMG's Faith Communities Capacity Building Fund, 2007-'08
News
Call For Climate Action
For the love of each other, we're came together in our thousands, on 17 June, with our partners in the Climate Coalition, to ask MPs to commit to strong action on climate change to protect all the things we love.  It was our first opportunity since the General Election to tell our newly elected representatives what matters to us in this crucial year for climate action.
Will you share what you love? (www.fortheloveof.org.uk)
Press Releases
Newsletters
Recently Added Resources
2015 -Suggestions and resources for interpreting the theme, Hope in Action. Download a pdf version OR a word.docx version