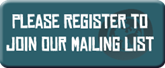 Login
Facts and Figures
The Guardian Development Database

Information drawn from seven highly regarded sources collecting a vast amount of data on a number of different global development issues. This database can be easily searched and then used to provide useful and relevant statistics and information for your event.

For instance, a search for "hunger" yields detailed data from UNICEF on the number of children under 5 moderately or severely underweight.

 

 

UN Millenium Development Goals Information

The UN MDG Info data wizard has a wealth of statistical information that can be incorporated into your event on the progress that has been made towards reaching the Millennium Development Goals.

 

This easy to use interactive world map shows the various states of development across the world. It also contains a large amount of clearly presented and easy to use statistical data on the Millennium Development Goals

 

Department for International Development - Where Does My Money Go?

A visual depiction of the projects and countries that Britain has allocated its aid budget to for the past 5 years.

 
News
Call For Climate Action
For the love of each other, we're came together in our thousands, on 17 June, with our partners in the Climate Coalition, to ask MPs to commit to strong action on climate change to protect all the things we love.  It was our first opportunity since the General Election to tell our newly elected representatives what matters to us in this crucial year for climate action.
Will you share what you love? (www.fortheloveof.org.uk)
Press Releases
Newsletters
Recently Added Resources
2015 -Suggestions and resources for interpreting the theme, Hope in Action. Download a pdf version OR a word.docx version