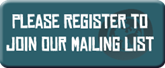 Login
Publicity
Leaflets, images and other resources for publicising your OWW event.
If you would like us to send you professionally printed copies of the leaflet or poster, please contact us by clicking here.
Back to Resources
News
Press Releases
Newsletters
Recently Added Resources
Order forms
-
for leaflets and booklets, with donation forms.