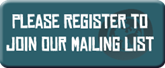 Appendices
Appendix 1: Background information on One World Week
One World Week is an opportunity for people from diverse backgrounds to come together to learn about global justice, to spread that learning and to use it to take action for justice locally and globally, by:
• working together in caring for the Earth and its resources
• taking action for justice, equality, peace and fullness of life for all
• building relationships of mutual respect that cross boundaries
• running local events that celebrate the diversity of cultures in our communities
One World Week (OWW) was founded in 1978, by the World Development Movement, out of a desire that, for one week in every year, the churches should draw the attention of their communities to the fact that the world consists of one human race which shares one planet in which all may enjoy fullness of life.
Over the years OWW has broadened its approach to include people from all backgrounds. In a series of projects including 'Voices from the South' and 'Reaching Out and Reaching South' or ROARS, OWW focused on incorporating the perspectives of people from developing countries though providing mentors (from the diasporas) to local OWW organising committees and involving people from varied ethnic and religious backgrounds in planning and writing resources.

OWW has become known throughout the UK and developed an international reputation for bringing people together to learn about global issues, and to take action locally on things which have an impact on the whole world. One World Week now involves people of many nationalities and has events all the year round.

Thousands of local organisations and schools use OWW as a focus for a range of activities, events and celebrations to raise awareness and take action on issues of global justice. OWW is constantly reaching out to new groups from different faiths and cultural backgrounds in the UK and beyond. We now estimate that almost half a million people each year will take some part in One World Week.
OWW is a development education charity; it is non-political and non-sectarian. OWW's Vision, Mission and Aims emphasise the importance of working inclusively with everyone to address global and local challenges to achieve justice, peace and sustainability for all. For more details about OWW, history, current developments, resources, contact details and how to get involved, look at www.oneworldweek.org.
Britain now has a richly diverse cultural landscape. Most of the major cities in particular now have organisations addressing inter faith issues and racial equality networks. Some local One World Week events already embrace the opportunities this offers for mutual understanding and developing shared values to address the challenges facing us all.
Appendix 2: Resources
Rather than list references and websites here which may become out of date we suggest you refer to the websites of One World Week and the Inter Faith Network where they will be updated regularly.
If you do not have good access to the internet, or confidence using it, we suggest that you find a volunteer either within or from outside your group who does. Your local CVS may be able to help you find a volunteer. Local libraries will have internet access, and often people to help you use the computers if you are unfamiliar with them.
The One World Week Web Site [www.oneworldweek.org] gives links to the websites of many faiths which indicate what they are doing about global poverty, and about global education both in and out of schools. It has links to the work of faith based aid organisations on, for example, poverty, trade, environment, which will help OWW organisers interest people of other faiths in global issues. Many have resources available to download or order, and some have speakers from the UK and international visitors who may be able to come and contribute to your events.
The Inter Faith Network produces a good practice booklet, with background information, case studies, and advice on setting up groups, available free to download on their website [www.interfaith.org.uk ]. It focuses on partnership working between different inter faith structures and local government, and you will find it an excellent resource to complement these guidelines. Some OWW planning committees have already taken up ideas from this source – for example inter faith walks - the OWW website has a photo gallery showcasing one in Portsmouth.
But remember that, while these are good sources for the methodology of getting people together, YOU the OWW organisers need to ensure that there is a focus on global issues through local understanding and action.
Appendix 3: The OWW project team
National Project Co-ordinator:
Helen Garforth, Director of consultancy Just Ideas.
Regional Facilitators:
Alistair Beattie, Sufi, is a Heart Rhythm Meditation teacher; he has worked for over 30 years in the voluntary sector and currently works for Faithnet South West.
Claude Muya, Evangelical Christian, originally from Democratic Republic of Congo, is an architect, consultant, and was previously involved with One World Week as a Voices from the South Mentor, and then as Project Co-ordinator for Reaching Out and Reaching South.
Dr. Rosemin Najmudin is from a liberal Gujerati (Indian) sect of Muslims called B(V)ohras. She came as a refugee with her family from Uganda in 1973 and grew up in Worcester. She is an international educationalist and a health trainer.
Saleem Oppal, Muslim, works for the Black Environment Network in Manchester.
OWW Management Team involved:
Stephen Harrow, Treasurer
Sarah Hirom, Trustee
Milind Kolhatkar, OWW Chair
Ingrid Wilson, Trustee and Project Manager
OWW staff team involved in the project:
Administration: Vartika Mishra to 31st Jan 08; Almenia Comrie from 1st Feb 08
Finance: Julie Marshall to end Oct.07; Anna Palmer from Nov 07
Appendix 4: Swapping Culture: an example of a 'getting to know each other' tool used in Worcester
© Dr. Rosemin Najmudin
Getting to know each other…
(Time 15 minutes)
Spend time listening and letting each other speak. Use as many questions as you can in the time allocated to learn more about each other.
1. Tell your partner your name, do you like your name and who gave you your name?
2. Where were you born?
3. Where do you see yourself in 5 years time?
4. What do you like most about yourself?
5. Do you have any religious or spiritual beliefs?
6. What irritates you the most?
7. What qualities in a person do you think make a good friend?
8. How would you describe your cultural background?
9. Do you find it challenging to talk to other people about your beliefs or culture?
10. As a child, what did you want to become when you grew up?
11. In your area of work, what gives you complete satisfaction?
12. What makes you laugh?
13. If you had the opportunity to create a diverse community group, what would it ideally look like for you?
14. If you had your ideal diverse group, what would you want to achieve with them?
15. How do you want other people to see you?
16. What gives you inner peace?
The Same, Similar and Different…(5 minutes)
From your discussions, take a few moments to reflect with each other what things you shared were the same, similar and different.
Introductions…(5 minutes)
Now join with another group and introduce your partner to the other pair. Were there things you learnt about each other surprising to you?
Sharing Ideas…(10 minutes)
As a group of four people, share with each why you have come today, and what would you like to take away from today. Then as a group share one thing you would want a community group, such as the one you are in today, to begin to achieve for people locally and globally.
Please prepare one person to share the group idea with the whole group.