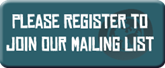 Contact Us
For all enquiries about OWW, please contact us by email and you will receive a response.  If you leave a phone number, you can be called back if required.
Registered Charity No. 1107762
Registered Company in England & Wales No. 4665250
(Official Company address only:
One World Week,  35-39 London Street,  Reading RG1 4PS )
Login
Contact Us
General information, queries and news:
Please email the One World Week team with any queries regarding One World Week events or news relating to One World Week or fill in the form below. If you include your phone number you can be phoned back if required. (Please note that we do not have a staffed office so you cannot write to us or phone us directly)
To put up a OWW event on the website:
please email Alison.
If you have a technical query about how to use this website:
please contact technical support
Thank you.
The One World Week Team.
News
Call For Climate Action
For the love of each other, we're came together in our thousands, on 17 June, with our partners in the Climate Coalition, to ask MPs to commit to strong action on climate change to protect all the things we love.  It was our first opportunity since the General Election to tell our newly elected representatives what matters to us in this crucial year for climate action.
Will you share what you love? (www.fortheloveof.org.uk)
Press Releases
Newsletters
Recently Added Resources
2015 -Suggestions and resources for interpreting the theme, Hope in Action. Download a pdf version OR a word.docx version