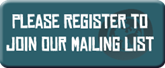 Contact Us
One World Week
35-39 London Street
Reading RG1 4PS 
t:0118 939 4933

Registered Charity No. 1107762

Registered Company in England & Wales No. 4665250
Login
Contact Us
Please the team at One World Week with any queries regarding One World Week events or news relating to One World Week or fill in the form below.
If you have a technical query about how to use this website please contact
Thank you.
The One World Week Team.
News
Call For Climate Action
For the love of each other, this spring, we are standing with over 100 organisations to call for climate action for the sake of all the things that matter most.
For the love of the food on our plates. For the love of our global neighbours. For the Love of Somerset, the Arctic and the Great Barrier Reef. For the love of country walks and Britain's beautiful seasons.
For the love of all the things we care about, we're taking climate change seriously. And we're not alone.
It's time to stand up, for the love of each other, and demand action.
Will you share what you love? (www.fortheloveof.org.uk)
For the love of video
Press Releases
Newsletters
Recently Added Resources
 2014 - A worship resource from CAFOD - Call of Creation - A PowerPoint for  reflection (added 25 September 2014)
Faith and School resources for 2014: School Assemblies on Living Differently
(added 18 Sept. 2014)
 Press Release Template for publicising your event 2014 (word.doc) (issued 30 Sep.2014)
2014 Theme summary: A4 with 2xA5 single sided leaflets to down load and print for use at planning meetings as an alternative to the full annual leaflet.  

(added 23 April 2014)