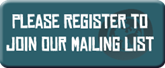 Login
How to do a OWW Event
Welcome to our 'Doing OWW' pages!
Our  hand book "Piecing Together One World" draws together  30 years' experience of putting on OWW events together with the insights from the Ubuntu project (completed in 2011) and is an easy to read guide to everything you need to know about putting on a OWW event
The key to a successful OWW lies in having clear objectives, careful planning, good teamwork and events which involve and inspire your community in celebration, learning and action.
Whether you have been running a OWW for a number of years as part of an established group, or are an individual wanting to get started, the following pages are designed to help you make the most of what you choose to do.
Whatever you do, be green! Because we need a sustainable planet to underpin all the improvements we seek. So, please strive to make your event environmentally friendly, by raising the awareness of everyone involved to: minimise waste, pollution and water consumption; encourage use of modes of transport which minimise environmental impact (e.g. tell people how to get to your event by public transport); choose environmentally friendly options for serving food and drinks and re-use and re-cycle all waste and unwanted products.
Good luck with your planning for your OWW event!
All the best from the OWW office.
Visit the following pages:
Involving new people and forming a local OWW group
To see what events took place in previous years visit our OWW Events Pages
Work with other organisations in 2013
You don't have to do it all by yourself!  This years theme is the ideal opportunity to work with local branches of OWW's partners and many other organisations, because we've all been working together  in 2013 campaigning  to end hunger through the
Visit our 'WORKING TOGETHER' page for more
What you could do to mark One World Week 2013? 
The theme for OWW 2013 is "More than Enough?"  
There are so many ways to do a OWW event. Here are some suggestions to inspire you.
Tell everyone you know that 20 – 27 October is One World Week. From mother and toddler groups, to work places, schools, colleges and even the gym, everyone can do something big or small. Every event counts.
Tried and tested event ideas:
Food
Hold a shared evening supper, lunch, coffee morning or even a breakfast before work. Invite friends, neighbours and colleagues new and old. Highlight fair trade, local and organic food and drinks and their role in shaping a more equitqble and enduring future for people and the natural environment.  Raise issues about hunger in the midst of penty; ask how successful the IF campaign was to persuade world Leaders to take effective action to end hunger. Discuss what we can do about consumer culture and reducing waste to lessen our demand for global resources so that others can have their fair share. Use our Grace Accross Faiths resource to add an inter faith dimension.
Have a multicultural meal with recipes from the different cultural groups in your locality and reflect on what you can do together today in sharing and caring for your communities that will contribute to a peaceful and equitable community for your children. 
Walks
Gather people together to walk through the town, giving out  One World Week leaflets and showing solidarity with thousands of others who are concerned for the future and working to combat climate change and finding ways to building an enduring world with peace and justice for all its people. Plan prominent places for the procession group to stop & reflect and take action, making a statement surrounding the theme. Invite local media to cover the event.
Talks/discussions
Invite key speakers from different faith groups to speak on how their faith responds to the idea that we should "Aspire not to have more but to be more" in trying to eradicate poverty and protect the natural world and its resources for future generations. What common ground is shared across different faiths? How have other OWW supporters around the world gathered people together to work for a common cause? How could you use our themed presentations as a focus for discussion groups and further inspiration for action?
Inter cultural celebrations
Cultural music, dance and poetry are great ways to involve members of your community in gathering together and celebrating diversity. Invite local schools, scout groups and faith groups to participate in an evening of entertainment. Invite everyone to write a OWW pledge about what they will do to "be more", and join in with an existing campaign, or alternatively, to create one that is relevant to your community.                                    
Inter faith events
Invite members of faith communities different from your own to come and talk about how their community views the concepts of consumption and 'being more' in a way that enables us to address issues of climate change, poverty, hunger and injustice in the world in order that our children may live in a more equitable and enduring future. Use OWW's Islamic and Christian Perspective Presentations as starting points to introduce these two faith perspectives.
Sports
Friendly matches or fierce competitions between parents and children, or employees and employers, can be a fun way to bring people together. Ask a prominent member of the community to open the event. Using the theme, ask everyone to reflect on what they can do to create a fairer more enduring way of living. Raise money for OWW or for another charity that is helping people adapt to climate change and alleviating poverty and injustice in the world.
Worship
Encourage your faith community to look at ways to "Aspire not to have more but to be more", at home, in the community and in the world.
Use the OWW worship resources. New ones will be ready for October but there are lots from previous years from which you could put together something suitable for this year's theme.
Worship with the World
A great way to widen out the walls of your building is to link up with others by having a live phone interview, as OWW supporters did in Ulverston Methodist Church. They used a mobile phone and amplifier and asked people in churches in Australia, Estonia and America to lead intercessory prayers with the congregation and then talk on topics related to the theme. "It was a most moving experience to be led by someone thousands of miles away...it really did make us feel part of one world" (Rev.T.Wells).
One World Week is your chance to join thousands of others...
• to explore the links that bind us to our fellow men and women, so that we can work with them for justice and peace and a greener future for all
• to celebrate the richness and diversity of belonging to one world
• to recognise our responsibility to care for the earth,  share its resources fairly and use them sustainably to ensure they are available for future generations to use in their turn.
• to challenge whatever keeps barriers between us intact or strengthens them
• to reach out to all members of the community
• to bring issues of justice and peace to the centre of family, school and community life
 We can't change the world overnight - or even in one week - but we can make a start.
News
Call For Climate Action
For the love of each other, this spring, we are standing with over 100 organisations to call for climate action for the sake of all the things that matter most.
For the love of the food on our plates. For the love of our global neighbours. For the Love of Somerset, the Arctic and the Great Barrier Reef. For the love of country walks and Britain's beautiful seasons.
For the love of all the things we care about, we're taking climate change seriously. And we're not alone.
It's time to stand up, for the love of each other, and demand action.
Will you share what you love? (www.fortheloveof.org.uk)
For the love of video
Press Releases
Newsletters
Recently Added Resources
2014 Theme summary: A4 with 2xA5 single sided leaflets to down load and print for use at meetings - N.B. Full annual leaflet on 'Living Differently' will be published in May.(added 23 April 2014)
Event organisers' form for collecting feedback from participants at OWW events (word.doc)(added October 2013)
 New Faith and School resources for 2013: School Assemblies