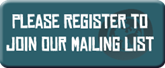 Login
Donate
One World Week is a development education charity (Registered Charity Number: 1107762). It exists to provide ideas, coordination and support for people organising One World Week activities in their locality. We depend entirely on donations from other organisations and, increasingly, from individual local supporters.

We need donations to continue to maintain the website, to commission new resources, to pay for what is currently a small office with a few hours of staff time to manage finances and answer queries; and to pay the expenses of committed volunteers who manage the activity and seek new partnerships and funding for projects in the absence of a full-time officer.

One-off appeals in previous years have demonstrated the value afforded to One World Week by a host of supporters across the country and beyond.
Our aim is to obtain more stable income through regular donations to provide security and continuity to enable more pro-active work and long-term planning to be undertaken.
Donate regularly by Standing Order
Please download a Standing Order Form here to print, complete and send to OWW's Treasurer. If you are a  UK tax payer, please tick the Gift Aid box on the Standing Order form, to increase the value of your donation to OWW at no cost to yourself  (see section on Gift Aid below)
Donate online – regularly or one-off payment
Go to the OWW page at Just Giving: http://www.justgiving.com/oneworldweek  If you are a UK tax payer, please fill in the Gift Aid section on Just Giving's donation form.
Donate by cheque     
Please send cheques (bank or CAF cheques), but not cash, to:
One World Week

35-39, London Street

Reading.

RG1 4PS
If you would like a receipt, please indicate this when sending your donation.

Cheques drawn on your bank (but not CAF cheques) are eligible for Gift Aid
Gift Aid
If you pay UK income tax or capital gain tax and wish to make a donation to One World Week, please tick the relevant box on the Standing Order or Justgiving form, or download here an approved Inland Revenue Gift Aid form, and send it to OWW with your cheque.
Since 2000, registered charities can reclaim the income tax paid on all donations. This applies to one off donations as well as regular donations and means that for every £10 you donate, the tax office will also donate £2.50 to One World Week.
News
Call For Climate Action
For the love of each other, we're coming together in our thousands, with our partners in the Climate Coalition, to ask MPs to commit to strong action on climate change to protect all the things we love.  It's our first opportunity since the General Election to tell our newly elected representatives what matters to us in this crucial year for climate action.
Join us on June 17th for a day of action and celebration as we Speak Up For The Love Of all we hold dear. To find out more, and receive updates Register here
Will you share what you love? (www.fortheloveof.org.uk)
Press Releases
Newsletters
Recently Added Resources
2015 -Suggestions and resources for interpreting the theme, Hope in Action. Download a pdf version OR a word.docx version