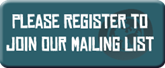 Downloadable games
You can find hundreds of games on the internet that will teach all sorts of things to your children but it can take hours and hours to find anything worthwhile or relevant.  The following games are our selection of the best, covering everything we think that you would be interested in incorporating into a One World Week event.
Who's a migrant?
This is a new game for 2016 - great for breaking the ice at an event, getting people moving about and talking to each other and, ultimately, reflecting that most of us are migrants of some sort. Down load the instructions here word doc. or as a PDF here
Cooperative games
This list of games has been adapted from www.creativekidsathome.com.  They are designed to encourage a sense of teamwork amongst children, something that is very important in understanding what it means to Live for One World and for establishing a culture of peace.  The games will often avoid having a 'winner' or a 'loser' as this enforces the sense of competition and individual achievement.  They are self-explanatory and often require little or no extra resources beyond a facilitator and some energetic children!

Click here to see some fun cooperative games suitable for all age groups. - Word 1997 73.5KB
Quizzes and activities from CAFOD - these are designed for use in schools but can be used at OWW events with just a little adaptation.
(please note these links take you to the main CAFOD pages: Schools, children and young people  You can search by age, topic and type of activity.  Here's a sample of a few of our favourites: 
 

CAFOD's Global Connections

A game to help show how we in the UK have links with so many countries and cultures around the world. Find answers to the questions by going around the room. It makes a great "Ice breaker" by getting people talking to each other!

The resource is designed for 7-11 year olds, and comes as a downloadable interactive PowerPoint quiz which can be used as a group or on an individual basis.

The resource is designed for 7-11 year olds, and comes as a downloadable interactive PowerPoint quiz which can be used as a group or on an individual basis.

This is a pdf document and provides the rules of the game and the quiz questions and answers.  This game is designed to be played as part of an assembly or a large group The game requires two teams, with one volunteer on each team to come up to the front and answer the questions, and they can choose a friend to come up with them to be their 'play piece'.  Correct answers earn a step forward.  There are two quiz sheets: KS2-3 questions and KS3-5 questions.
Board game from CAFOD
Poverty stops children going to school

Click on the second resource down called 'poverty stops children going to school'.

CAFOD have created a free board game looking at how difficult it can be to complete your education.  Obstacles representative of real life challenges in the developing world stand in the way of you collecting enough tokens to finish school.
A Practical Action activity relating to climate change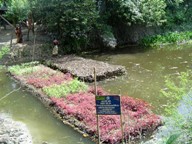 In Bangladesh communities are fighting the consequences of climate change by building floating gardens, rafts that they grow their crops on. Instructions on how to build a model of a 'floating garden' in a washing-up bowl, using very simple materials, are provided, along with more information on the project.       Suitable for KS2-4.
Download instructions from Practical Action here
Practical activities relating to Fair Trade
suitable for One World Week events that focus on 'Living for One World' 2011
Choosing fairly traded products is one way in which we can actively engage with "Living for One World", establish a culture of peace, or explore what it means to be part of one world, whether as individuals, places of worship, businesses, schools, or Voluntary organisations.  These Fairtrade games give children an insight into the challenges associated with trading rules, and also introduces them to exciting Fairtrade products!
From Traidcraft
| | |
| --- | --- |
| | The aim of this game is for players to understand some of the pressures facing poor farmers in the developing world; that many factors are completely out of their hands and that it is still possible to be poor even if you work very hard. The game leads naturally on to introducing the concept of fair trade and how this makes a difference to producers. |
| | Participants simply take steps forward but there are hidden rules that come into force. While this game only specifies 2 players, it can be used in bigger groups where the participants are divided into two teams and shout advice to their team player. |
| | These unfair games are designed to teach about the unfairness of trade rules in the world, as many existing trade rules benefit richer countries and are disadvantageous to developing or poorer economies. Some of these games could get a bit messy, but children are bound to have fun with them. It is important when using these games that the concepts are discussed afterwards to allow for learning; otherwise those on the 'losing' team may feel upset or frustrated. |
From CAFOD (please note these links take you to the main CAFOD pages.  Follow the guidance provided to find the correct resource in each case)
Focus on Fairtrade

On CAFOD's primary school Fairtrade resources page you will find a resource  called 'Focus on Fairtrade Folder'.  Inside here is an excellent activity for making (and eating!) Fairtrade banana lollies.

Banana split game

The Banana split game is designed for KS2  and features role-play cards and individual tasks.  It aims to introduce the banana chain and the reality of where the money from production goes.  It is a downloadable pdf document.

Trading trainers game pack

Within CAFOD's secondary Fairtrade resources is a 'Trading trainers game pack'.  This is a simulation game set in an imaginary Latin American shanty town, where small family businesses are making training shoes to sell to the local market.  This 14 page resource pack contains everything you need to play the game.  It takes around one and a half hours to play and is very good for larger groups.
Other activities
CAFOD has a number of practical Workshops which feature auctions, treasure hunts, eco fashion shows, lobbing MPs and educational resources.
Many other charities have campaigns in progress, and you can find out about these by visiting their websites.  Go to our links page to get started.