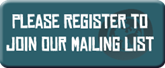 Environment and Climate Change
 

 

Introducing Climate Kid: how children are being affected by climate change UNICEF UK, have created a witty video to highlight the importance of resilience and adaptation to climate change.

Climate change - children's challenge - Report pub.September 2013. Jon Snow describes it as :"Brave and forthright" and "...one of the best accounts I have ever read. Read this, and you will have most of the key facts at your fingertips." Down load from UNICEF here

Climate Outreach and Information Network (COIN)

The Climate Outreach Information Network (COIN) is a charitable trust formed in 2004 to directly engage the public about climate change.

 

Eco-congregation
Eco-congregation aims to encourage churches to consider environmental issues within a Christian context and enable local churches to make positive contributions in their life and mission.

 

 

Stop Climate Chaos
Stop Climate Chaos is a coalition of organisations working towards the reduction of climatic change.

BEN is established to promote equality of opportunity with respect to ethnic communities in the preservation protection and development of the environment.

 

 

Amber Links is an independent site, providing links to useful websites to encourage more effective personal responses to climate change. It encourages action, sustainable lifestyles, informed choices and the sharing of useful information.