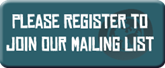 Events 2009
Theme: HUNGRY FOR ONE WORLD
One World Week's theme for 2009 - Hungry for One World - was designed to make us think about the physical and emotional necessities that all of humanity need to live contented and dignified lives.  By asking what we hunger for at the personal, local and global levels the theme strived to draw parallels and commonalities between people, and highlight that together we can recognise and tackle some of the needs in our local communities and global community.
Inspiring events
Towns and cities all over the UK hosted a variety of events in 2009 based on the 'Hungry for One World' theme, and here are some examples of what our volunteers have managed to achieve: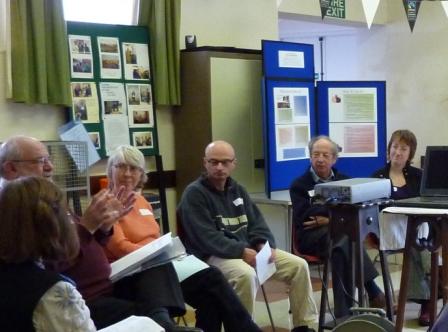 Andover United Reform Church held an OWW conference to discuss the questions of what we hunger for at each level, to learn about global issues and to share a meal. The day included stalls from Traidcraft, Transition Towns and Friends of the Earth, and a presentation from Wells for India. One participant explained, "It's not that I don't care, it's a lack of knowledge. That's why this [OWW event] is important".
Wisbech Churches Together and Wisbech Interfaith forum jointly hosted a variety of events for OWW, including talks at some churches and unity services, and assemblies and seminars for local students. There was also an exhibition of the major faiths on display at a nearby centre.  An account of the week was published in the Fenland Citizen.
Churches Together in Padgate and Woolston put on a special road show event inviting international charities along. A summary of the occasion can be seen at the Warrington Guardian.

Reading University put on a whole week of events including workshops and talks, football games, meals, exhibitions and film screenings.
Cherry Trees Nursery in Bournemouth had displays from One World Week, World Development Movement, Tools for Self Reliance, and Deed.  There was a talk about the Ecumenical Accompaniment Programme in Palestine and Israel.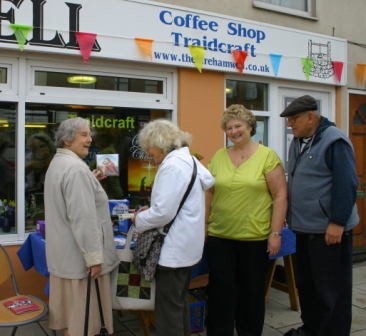 Fareham town hosted an OWW display, Fairtrade Sales, "Hungry for One World" themed lunches in the cafe throughout the week, along with events in the evenings, including quizzes and services.  The week was rounded off with a multi-faith walk from St Peter's Church in Titchfield to the Haven.  Esme and John Percival commented afterwards, "For us, the highlight was advertising the Fair Trade goods outside and the daily themed Hungry for One World dinners at the Well Coffee Shop.  Without their help, this would not have happened."
Woking One World saw over 200 performers thrill a full house in Woking Leisure Centre with dancing, singing and martial arts displays from around the world.  Organiser Raj Chhetri said "The evening went very well and was a great promotion of good neighbourliness."
Swaythling Methodist Church in Southampton gave a talk on "Festivals" given by Bahá'ís, Buddhists, Christians, Muslims, Hindus and Sikhs (the talk was read out by a Quaker).  There were displays from each of these groups.  There was also food provided (included in the £3 entrance fee) and square dancing!  "We had the feedback meeting on Friday and the responses were overwhelmingly positive", enthused Christelle Evans from the organising committee.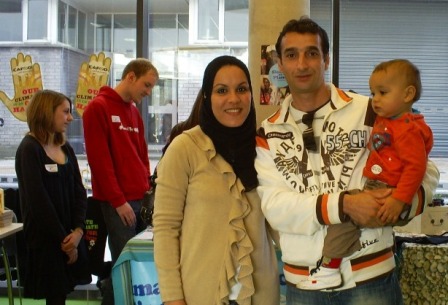 Portsmouth attracted a wide range of local organisations and local representatives from National organisations to address the 'hungry for one world' theme. They all had colourful stalls and literature, and offered activities such as games, letter writing, food, crafts and personal pledges. There were in-depth workshops addressing issues of 'Unity', 'Adjustment to Climate Change' and public speaking: "Hungry to Talk". About 80 people were involved in organising, helping and participating, and the Mayor and her Consort also visited the event.  Comments from those who attended include "informative, inspiring" and "very enlightening and refreshing". People learned "more about where Fairtrade producers come from", "more about climate change" and that "there is a diversity of passionate and committed people in Portsmouth".
Denny Primary school presented a carnival-themed assembly to pupils and parents.  Festivities included samba dancing and drums, carnival masks, a presentation about global hunger, two songs sung in three different languages by the school choir, and stalls selling stationery, fruit smoothies and home -made fruit sticks and cakes. The school raised £201.25 for CAFOD.
Luton Council of Faiths & Grassroots hosted an evening of events titled 'weaving the thread of harmony' It was a multi-cultural evening of fun, sharing and understanding with performances from various communities and organisations. Shemiza Rashid, Director of Creative Muslim Network in Luton, said; "The event as promised was a truly delightful evening of entertainment, a cultural fusion of Luton at its best. It was a wonderful platform and opportunity for people and most importantly children of all faiths and cultures to come under one roof to perform, meet, learn, share and understand. The children and parents of the Creative Muslim Network are looking forward to participating next year too!!"  Alaynah Ramzan (age 7) from Moorlands School said "It was one of  the best days of my life".
The Isle of Wight College held a market place for outside agencies (including Amnesty, Redcross, Fair-trade, and the Footprint Trust) and ran workshops for a total of 370 people. They also had 'tracing your family tree' sessions and Samba workshops.
Thatcham celebrated OWW with a DVD on a conference in Caux, Switzerland entitled 'Make me a Peacemaker', with Christians, Muslims & others coming together to take the message back to their communities.  There was a discussion by the chairman of the local Muslim Group on common issues, such as Climate Change, and a talk from the 'Wake-up Newbury', group with examples from around the world of global problems having local solutions.  A member of the local Palestinian Group also gave a presentation on Wadi Fuqeen, a village surrounded by Israeli construction and described the difficulties of getting aid in past the barriers.  The event was attended by local MPs and Civic representatives, and tea and refreshments were served.  For more photos see Norman Jones' website http://www.norriesite.com/oww9/.
Newport came together to confront racism during One World Week. The English Defence League (EDL) planned to hold an anti-Muslim demonstration in Newport on the 24th October, the date originally intended for a Newport One World Week Inter Faith event.
A number of local organisations got together to hastily arrange a counter-demonstration to show their support for a unified Newport that did not have room for racism.
On the day, the very few EDL supporters were vastly outnumbered by the hundreds of anti-racism demonstrators.  These included a large number of local residents of many different races, creeds and religions as well as members from a variety of progressive movements and trade unions.
Ingrid Wilson addressed the demonstration in her capacity as a One World Week trustee. She spoke of Newport's heritage of good inter-cultural relations and the solidarity with people celebrating One World Week throughout the United Kingdom at the same time.
Local MP, Paul Flynn, passed his "well-earned congratulations" to the diverse group of demonstrators involved and the Police for their "model behaviour".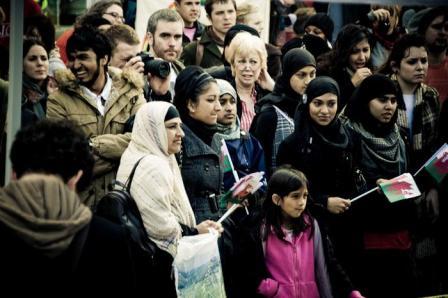 A very successful One World Week event followed at the end of the month.