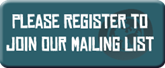 OWW Events
To see what events are happening please scroll down this page to the Calendar
To submit your event to go on the calendar go to  Submit an event
What is a OWW Event?
The aim of OWW is to bring people and organisations together to raise awareness about global issues of justice, poverty and inequality.
Events take place locally all over Britain and in many countries around the world - most happen during the week in October that includes United Nations Day, giving everyone a feeling of joint endeavour and building a movement.
Throughout the UK, many community groups, schools, Churches, interfaith groups and universities use OWW to draw attention to global issues.
As long as global awareness is placed at the heart of the event, with reference to OWW's vision and aims, you can feel free to be as creative as you like.
Past events have ranged from a small group gathering for a fair trade coffee morning, to Churches Together services, to an environmental film festival, to a large scale coming together of a community to share in multicultural food, dance and drama.
What is the 2015 OWW theme?
Every year OWW sets a theme around a global justice issue, along with a set of resources, to give our event organisers focus and material to enrich their OWW events.
Our themes are broad to encourage our volunteers to come up with their own interpretations and angle.
This year's theme is 
 "Hope in Action"   
Inspiring a culture of hope to build a more equal and peaceful world
Whatever kind of event/s you organise it would be good to include these 4 elements:
1.      Explain why hope is important for action to happen
2.      Show how people acting together have brought about change
3.      Choose inequalities to focus on and offer examples of campaigns to support. 
4.      Aim for participants at events to commit to a campaign for global justice
For more about each of these please download a booklet (6pp) here:  PDF version  or a  Word.docx version
It develops the 4 elements in the summary above. It includes references to useful reports and videos, ideas and websites, with examples and resources offered by OWW partners and other organisations involved in tackling various kinds of inequalities. There's also a template of a dove for you to print and cut out for collecting pledges at your event.
Events Calendar
« August 2016 »
Mon
Tues
Wed
Thurs
Fri
Sat
Sun
1
2
3
4
5
6
7
8
9
10
11
12
13
14
15
16
17
18
19
20
21
22
23
24
25
26
27
28
29
30
31
Visit our OWW Events Pages from previous years to see what people got up to: