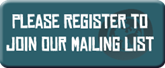 Login
OWW Events
What is a OWW Event?
The aim of OWW is to bring people and organisations together to raise awareness about global issues of justice, poverty and inequality.
Events take place locally all over Britain and in many countries around the world - most happen during the week in October that includes United Nations Day, giving everyone a feeling of joint endeavour and building a movement.
Throughout the UK, many community groups, schools, Churches, interfaith groups and universities use OWW to draw attention to global issues.
As long as global awareness is placed at the heart of the event, with reference to OWW's vision and aims, you can feel free to be as creative as you like.
Past events have ranged from a small group gathering for a fair trade coffee morning, to Churches Together services, to an environmental film festival, to a large scale coming together of a community to share in multicultural food, dance and drama.
What is the 2014 OWW theme?
Every year OWW sets a theme around a global justice issue, along with a set of resources, to give our event organisers focus and material to enrich their OWW events.
Our themes are broad to encourage our volunteers to come up with their own interpretations and angle.
This year's theme is 
LIVING  DIFFERENTLY
Breaking chains – making change!
"Living Differently" is the theme for One World Week 2014. It leads on from last year's theme about consumption.
It recognises that we need to make changes now to secure a fairer, more satisfying, life for us all and one that protects the planet's resources for future generations.
 Our subtitle "Breaking chains - making change" is inspired by Nelson Mandela's words:
"... to be free is not merely to cast off one's chains, but to live in a way that respects and enhances the freedom of others".
This year, OWW invites YOU to organise or support activities and events in local communities that promote and involve active citizenship through:
Sourcing food differently
Reducing wastefulness 
Using money differently    
 These simple steps can help us to break the chains of the global food supply systems and consumer habits that damage the environment and communities worldwide and find different ways to use money to make changes that build a fairer more sustainable world.  
In One World Week, explore examples of how communities here and around the world are choosing to live differently. Together we can make the change. 
To find out what people are planning vist the calendar on the Living Differently page
Visit our OWW Events Pages from previous years to see what people got up to:
News
Call For Climate Action
For the love of each other, we're came together in our thousands, on 17 June, with our partners in the Climate Coalition, to ask MPs to commit to strong action on climate change to protect all the things we love.  It was our first opportunity since the General Election to tell our newly elected representatives what matters to us in this crucial year for climate action.
Will you share what you love? (www.fortheloveof.org.uk)
Press Releases
Newsletters
Recently Added Resources
2015 -Suggestions and resources for interpreting the theme, Hope in Action. Download apdf version OR a word.docx version