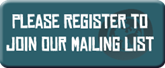 Fair Trade
FairTrade
The FAIRTRADE Mark is an independent consumer label which appears on products as an independent guarantee that disadvantaged producers in the developing world are getting a better deal.

Traidcraft
Fighting poverty through trade.

The world Fair Trade Organisation

The WFTO represents Fair Traders from grassroots through to the G8 and is the authentic voice of Fair Trade, having driven the movement for 20 years. It is the only global network whose members represent the Fair Trade chain from production to sale.
News
Press Releases
Newsletters
Recently Added Resources
Worship resources  to support Traidcraft's Justice campaign on Faith Resources page. 
New children's resources produced by Christian Aid for OWW 'Hope in Action' : School Assemblies (primary and secondary) here;  Children in Church here.
Event participants feedback form  (for organisers to collect feedback from participants at OWW events
)
 (word.doc)
2015 -Suggestions and resources for interpreting the theme, Hope in Action. Download a pdf version OR a word.docx version