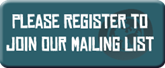 Login
Fair Trade
FairTrade
The FAIRTRADE Mark is an independent consumer label which appears on products as an independent guarantee that disadvantaged producers in the developing world are getting a better deal.

Traidcraft
Fighting poverty through trade.

The world Fair Trade Organisation

The WFTO represents Fair Traders from grassroots through to the G8 and is the authentic voice of Fair Trade, having driven the movement for 20 years. It is the only global network whose members represent the Fair Trade chain from production to sale.
News
Call For Climate Action
For the love of each other, we're came together in our thousands, on 17 June, with our partners in the Climate Coalition, to ask MPs to commit to strong action on climate change to protect all the things we love.  It was our first opportunity since the General Election to tell our newly elected representatives what matters to us in this crucial year for climate action.
Will you share what you love? (www.fortheloveof.org.uk)
Press Releases
Newsletters
Recently Added Resources
2015 -Suggestions and resources for interpreting the theme, Hope in Action. Download a pdf version OR a word.docx version