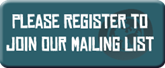 Funding Opportunities
One of the unique strengths of OWW is that it is not about 'raising money for charity' but about changing people's attitudes.  However, if it suits your group, acquiring more funds can widen the scope of your events without compromising your voluntary ethos.
On this page you will find links to various funding opportunities that your group can apply for to help with the costs of an OWW event.  We will do our best to inform you of any new grants that become available, and please don't hesitate to contact us if you know of any other funding opportunities whether local or national.
1. The Co-Operative Society - (updated 1 Sept. 2015)
OWW shares many values with the Co-operative movement.   They may be able to provide you with vouchers for food for local events - Apply in writing (give at least 2 weeks notice) to the Manager of your local branch.  Some Co-op Societies offer grants to local organisation for projects in the local community - your event might qualify.
(see other supermarkets below at 6.)
2. Church Urban Fund : The Near Neighbours Fund  (updated 1 Sept 2015)
The Near Neighbours Fund is targeted at creating additional relationships in local communities across boundaries by enabling opportunities for deeper levels of communication and understanding in local neighbourhoods.
This is a rolling programme with no deadlines but it is due to run until March 2016. They will invest in environmental, social, cultural, artistic and sporting ideas but they need to fulfill certain criteria. See Manual here
The overall aim of the fund is to encourage stronger civil society in areas that are multi-religious and multi-ethnic by creating association, friendship and neighbourliness. It intends to bring together people of different faiths and of no faiths to transform local communities for the better.
As this is a major part of what OWW events aim to do you might well be able to get a grant to help you with your event IF you live in an eligible area - mainly large multi ethnic and multifaith cities - see whether you are in an eligible area.
3. Church Urban Fund: The Together Grant programme  (posted 1 Sept 2015)
Provides small grants of up to £5,000 for faith based organisations to engage in social action, by supporting them to initiate or develop community work. Some of you (in England only) may be eligible -  Check it out here  and the Together Grants Manual  here
4. Community Development Foundation – updated 1 Sept. 2015
You can find up to date guidance here about how to look for funding for community activities and links to funding websites
5. Waitrose (ongoing - updated 1 Sept 2015)
Has your local organising committee thought of applying to your local Waitrose Store for funding for your local event? If you stress your role in bringing the local community together to explore how to build a more sustainable and fairer world, you stand a chance of being selected.  There is often a long lead-in time though so apply early and keep it general, as you might not get it in time for this year's theme but maybe next year!
This is from the Waitrose website: To be considered for a donation, good causes and charities should contact their local Waitrose branch store. Partners (Waitrose employees) will then vote which three causes to support each month at their branch's 'PartnerVoice' forum, a means of voicing opinion on branch issues. Customers and Partners can also put forward the names of organisations they would like their local branch to support by filling out a leaflet in store.
Shoppers then get to help decide how the sum is divided amongst the three selected organisations. They will be given a token at the checkout, which they can place in one of three boxes at the store exit, each allocated to a different cause. The amount a cause receives is directly proportional to the number of tokens they receive from customers.
6. Other Supermarkets (posted 1 Sept 2015)
A wide range of supermarkets offer grants for local community activities -  see a recently compiled guide here
7. Ask your local (or County) Councillor
Many Councillors have a pot of money from which they can make small grants so it's worth applying for funds to help you with your OWW event that will enhance community relations and promote active citizenship.
8. The Big Lottery Fund: Awards for All
"We want to fund projects which address the issues, needs and aspirations of local communities and people. We will fund a wide range of community projects aimed at developing skills, improving health, revitalising the local environment and enabling people to become more active citizens."  (My emphasis)
This is certainly what OWW seeks to do, so if you are planning something big you need to apply in good time (advice is 4 months in advance of the event or activity)
There are programmes for all parts of the UK, each with different funding ranges:
Awards for All England   (£300 - £10,000 )
Awards for All Northern Ireland  (£500 - £10,000 )
Awards for All Scotland   (£500 - £10,000 )
Awards for All Wales   (£500 - £5,000 )
PLEASE LET US KNOW HOW YOU GET ON WITH YOUR APPLICATIONS  
SO WE CAN PROVIDE APPROPRIATE ADVICE