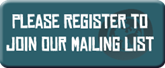 Login
Case study of the fortnight- Jersey One World Group (16/07/2010)

With thanks to Jersey One World Group (JOWG)
Organisation
Jersey One World Group held two weeks of talks, film nights, exhibitions, and other events to mark OWW 2009.
There were a number of people on the organising team, all of whom took responsibility for different aspects of the celebration.  Following the main events, letters were sent to thank those who helped out.
Jersey One World Group includes most local charities that are concerned with overseas affairs and also engages with primary schools on a regular basis.
Events
With the co-operation of BBC Jersey there were twelve presentations during 'Morning Thought'.  Presenters were from Jersey One World Group, Churches Together in Jersey (CTJ), the Muslim Community, the Church of the Latter Day Saints, Quakers, one person of no recognised faith, the Baha'is, and Spanish, German and Kenyan Nationals.
Maurice Lakeman who coordinated many of the events in 2009 said, "I doubted whether the BBC would permit a contributor of no recognised faith but it passed without comment!  This is important, I believe, if we claim to be a one world group."
A small exhibition was organised in the Public Library entitled the Rights of the Child.
During the CTJ autumn forum a range of opening devotions taken from OWW resources were offered.  A presentation was also made, however, according to the JOWG "the meeting was poorly attended; only 18 people were present".
In addition to these events, a very successful Family Quiz Night – 'What do you know about other faiths?' - was held, as well as a Quakers' Coffee Morning on the theme of sustainability and an Amnesty International Film presentation of 'Hotel Rwanda'.
"The coffee morning format used by the Quakers was, to my mind, very successful" explained Mr. Lakeman.  "There were lots of informative displays and hand outs.  Folks were on hand to make visitors welcome and people found time to talk and to share their thoughts over tea or coffee."
There was some feeling that hosting two weeks of activities was a little too much, both in terms of what could be organised and what will be attended.  However, the JOWG continues to show its support for tackling global injustices, and has started to plan the events for 2010, as well as hosting a big celebration of 40 years of Jersey Overseas Aid over the August Bank holiday weekend.
For more inspiring stories about our organisers' events visit the Events 2009 page.
News
Call For Climate Action
For the love of each other, this spring, we are standing with over 100 organisations to call for climate action for the sake of all the things that matter most.
For the love of the food on our plates. For the love of our global neighbours. For the Love of Somerset, the Arctic and the Great Barrier Reef. For the love of country walks and Britain's beautiful seasons.
For the love of all the things we care about, we're taking climate change seriously. And we're not alone.
It's time to stand up, for the love of each other, and demand action.
Will you share what you love? (www.fortheloveof.org.uk)
For the love of video
Press Releases
Newsletters
Recently Added Resources
 2014 - A worship resource from CAFOD - Call of Creation - A PowerPoint for  reflection (added 25 September 2014)
Faith and School resources for 2014: School Assemblies on Living Differently
(added 18 Sept. 2014)
 Press Release Template for publicising your event 2014 (word.doc) (issued 30 Sep.2014)
2014 Theme summary: A4 with 2xA5 single sided leaflets to down load and print for use at planning meetings as an alternative to the full annual leaflet.  

(added 23 April 2014)