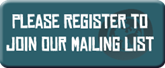 Login
Events
Listed below are just a few of the OWW events taking part this year.
Faith Encounter Evening - Balsall, Nr. Coventry
more >>
Circle Dance Evening - Havant
more >>
Like OWW? You may also be interested in these events...
You must be logged in to view the contents of this page. Please login (to the left).