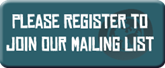 What is One World Week?
One World Week is a Development Education Charity*. Each year, "The Week" is an opportunity for people from diverse backgrounds to come together to learn about global justice, to spread that learning and to use it to take action for justice locally and globally. More
* Charity No: 1107762
Forgot Your Login Details?