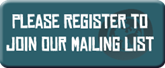 Ten Top Tips
 'Ten Top Tips' factsheet! (Downloadable) on putting on a OWW event.
Ideal to hand out to your planning committee members, or to use as part of a visual display.
Content adapted from 'Building Local Bridges Together To Address Shared Global Concerns' (OWW 2008) which showed that:
focusing on drawing people from different faiths together to plan and participate in One World Week events is:
a) possible and
b) has a potentially lasting impact on community cohesion and understanding of diversity. The challenge is to use the inter faith nature of these initiatives not as an end in itself (while very valuable, this is not the OWW remit), but as a means of involving more people in effectively exploring issues of global justice, working together to take action locally.
1. Getting Started
Identify, with as many of the potential participants as possible, the global issue you are focussing on at the start.
Keep looking for links to it as planning for the event develops – you may be surprised at the links that emerge.
2. Allow plenty of time
Planning events needs an appropriate time-scale – try not to rush it.
Allow time for communication – and don't underestimate how long it takes to get things going. But when things do get going, they may quickly accelerate, so be prepared to respond to keep the momentum going.
3. Who to contact to get started?
Start with someone who is familiar with One World Week, or build on previous experience of doing OWW.
Ask for help: the more people involved in the planning the greater the likelihood of finding resources and using them effectively; spreading the word through 'word-of-mouth' is often the best marketing tool to encourage people to attend events.
Use personal networks, or friends of friends initially, but beware of the `usual suspects' syndrome.
How to contact new people and bring them into your planning committee or event? These notes: "Practical Suggestions for bringing new people into OWW", a PowerPoint, "Introducing OWW"(This is the original version based on the 2010 theme but you can find the most recent in "recently added Resources' (column on the right)   and a letter, "Inviting people to participate in a OWW event" are based on a case study with Portsmouth One World Week 2010, which you can adapt to your own circumstances and current theme.
4. Shout about it! using a range of communications
Word of mouth and personal contacts can be much more effective than letters and emails.
In terms of publicising events however, word of mouth does tend to spread the word between people who know each other already, so can't be relied on as the only method of publicity.
Don't forget to use any media available to you for publicity – community radio, newspapers, newsletters of local faith groups, posters, email contact lists.
Go to where people are. Get a slot on the agendas of local meetings, call in at local drop-in sessions, make yourselves known and enlist others to do the same.
5. Getting people involved
Participatory events and processes – make sure your planning meetings are dynamic and give everyone a chance to join in.
Don't rely too much on spoken and written communications – get people drawing, planning on flip chart paper, talking in pairs before talking as a whole group. For an example of the `getting to know you' tool used in Worcester, see setting up a new multicultural group.
Summarise the decisions made at planning meetings, and produce a list of who has agreed to do what, and follow it up.
Building trust and relationships is important – it is these relationships that will make your event work and will take the message out to the various communities in your area. Take some time to understand the reasons that might prevent people from getting engaged, and ask people how they want to shape the event.
Contact people in power/ those well known in the community to support your message and give kudos to your plans and events.
6. Food
Food is a great asset at any event, not only those which focus on food.
It not only nourishes people and makes them feel welcome but is a good conversation starter.
Make sure you provide a variety of snacks and drinks so there is something for everyone.
Ensure that most of what you provide can be eaten by most people you expect to come.
Don't be afraid to ask people beforehand what food they would like that would be appropriate, rather than guessing.
You could ask people to bring contributions, and share them with the group.
7. Location and transport
Try to choose not only a neutral venue, but one that is accessible by public transport, and, of course, accessible to those using wheel chairs.
Many people will be put off if they don't know the venue, so including public transport links as well as a map with any information you send out is a good idea.
Further than that, make personal contact with those you are inviting and try to arrange for car shares or for those who know where they are going to accompany those who do not. Not only will this overcome the travel issue, but may result in people getting to know each other better.
Do make sure that, if you have the means, you reimburse travel costs for those who would find it a struggle.
8. Choose dates carefully
It is impossible to find a time which suits everyone but, again, try asking rather than guessing.
Dates to avoid because of religious festivals, or school holidays, are also important to bear in mind – check out the Inter Faith Network website [www.interfaith.org.uk] for more guidance on this.
Some people may be more flexible if you can offer a crèche during planning meetings and children's activities at events. Not only will this enhance the event by encouraging cross generational interaction, but it will enable those with childcare responsibilities to feel welcome.
9. Find out who your allies are!
Don't feel you have to do all the work yourself.
When trying to find and make connections with local action and global issues, find out who is doing it already.
There may be local branches of campaigning organisations, such as Make Poverty History groups, or World Development Movement groups. Your local Development Education Centre will be able to help you locate these (www.globaldimension.org.uk to find the nearest to you) as well as being able to supply information, artefacts, local contacts and other resources.
Also of use locally might be your local Council for Voluntary Service or CVS – they will have a register of any local voluntary groups or organisations and may also be able to help you find volunteers for your events. Find the nearest to you at www.navca.org.uk .
10. What next?
Take every opportunity to ask participants what else they would like to be involved in and, better still, if they would be able to help organise it!
Make sure someone has a list of contact details of anyone willing to be involved in future ventures.
Collect quotes from people who have enjoyed your event, for use in publicity. Write a brief account of the event and get it in the local paper or on local radio.
Use the event to publicise any other events you or any other of the participating groups are planning.
Enter your event on the OWW website [www.oneworldweek.org] so other OWW organisers can get ideas and learn from what you have done.
MORE
SEE our  hand book "Piecing Together One World"  It draws together  30 years' experience of putting on OWW events together with the insights from the Ubuntu project (completed in 2011) and is an easy to read guide to everything you need to know about putting on a OWW event.