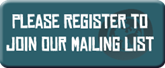 Justice, Human Rights and Poverty
Actionaid
ActionAid is a unique partnership of people who are fighting for a world without poverty, in which every person can exercise their right to a life of dignity.  They work with poor and marginalised people to help eradicate poverty by overcoming the injustice.

They also produce resources for schools which can be accessed by topic and age group- you can explore them here

 

Amnesty International
Amnesty International - working to protect human rights worldwide.

CAFOD
CAFOD raises funds so it can promote long-term development, respond to emergencies, raise public awareness of the causes of poverty, speak out on behalf of poor communities, and promote social justice in witness to Christian faith and gospel values.  CAFOD support us through advising the Ubuntu project and editing resources.

 

Christian Aid is committed to seeing a just world.  Now, not just in the future.  They believe in life before death.

 

Global Citizen Corps
The GCC is a movement of young people from all over the world who act together with the aim of ending global poverty.  They are part of Mercy Corps, an international relief and humanitarian organisation.

 

Islamic Relief
Islamic Relief is an international relief and development charity, which aims to alleviate the suffering of the world's poorest people. It is an independent Non-Governmental Organisation (NGO) founded in the UK in 1984 by Dr Hany El Banna. OWW has been working in conjunction with IR to produce some of this year's resources.

 

The Karuna Trust
British Buddhist development charity working with partners in India, Nepal and Tibet.

 

Muslim Aid
Muslim Aid provides emergency relief and poverty eradication assistance to those in need, regardless of the race, creed or nationality of the recipients. It focuses on working in partnership with local community-based organisations. Muslim Aid offer advise to the OWW

Oxfam
Oxfam is a development, relief, and campaigning organisation that works with others to overcome poverty and suffering around the world.

 

Practical Action
Practical Action aims to demonstrate and advocate the sustainable use of technology to reduce poverty in developing countries.

 

Think Global
Think Global is a membership based charity that works to educate and engage the UK public on global issues.

 

Voluntary Services Overseas have been sending volunteers to fight global poverty since the late 1950s. Sharing skills and experiences is life changing experience for all involved. VSO also work within the UK raising awareness of development issues. Many VSO supporters in the UK take part in OWW activities.

 

 

Global Justice Now (used to the World Development Movement)


Global Justice Now campaigns for a world where resources are controlled by the many, not the few. We work in solidarity with social movements to fight the causes of poverty and injustice.

 

 

World Jewish Relief
This Jewish organisation based in the United Kingdom helps the needy irrespective of race, ethnicity or gender.