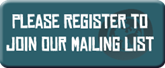 Login
USEFUL LINKS
 

Here is a guide to a range of websites, dealing with environmental issues, that could help you with your More than Enough? events.

It includes resources for schools, various faith perspectives and campaigning organisations to suggest ideas for how we might shape our lives to contribute to an equitable future for all.

This has been updated in September 2013 to include current campaigns.
 

JUSTICE, HUMAN RIGHTS AND POVERTY

Click here for links to campaign and development groups such as Islamic Relief, CAFOD and Oxfam

 

 

ENVIRONMENT AND CLIMATE CHANGE

For groups with a specific focus on the environment and how we can look after it, click here

 

 

Click here for further information from organisations that support fair trade and trade justice

 

 

Inter faith and single faith groups that are working towards a cohesive and understanding society

 

 

Useful sites that provide data and statistics you can use and incorporate into your event. 
News
Call For Climate Action
For the love of each other, we're came together in our thousands, on 17 June, with our partners in the Climate Coalition, to ask MPs to commit to strong action on climate change to protect all the things we love.  It was our first opportunity since the General Election to tell our newly elected representatives what matters to us in this crucial year for climate action.
Will you share what you love? (www.fortheloveof.org.uk)
Press Releases
Newsletters
Recently Added Resources
2015 -Suggestions and resources for interpreting the theme, Hope in Action. Download a pdf version OR a word.docx version