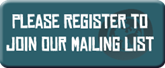 What is One World Week?
One World Week is a Development Education Charity*. Each year, "The Week" is an opportunity for people from diverse backgrounds to come together to learn about global justice, to spread that learning and to use it to take action for justice locally and globally.
* Charity No: 1107762
News
Press Releases
Newsletters
Recently Added Resources
Faith resources relating to "Including You". Download here a sheet of links to materials offered by OWW's partners and supporters: worship, discussion, films ...
Presentation "A OWW approach to Migration" Download this PDF version of a 12 slides (15 -20 minutes) powerpoint
Need funding for your event? Apply to Big Lottery Celebrate Fund! NOW or you'll be too late for OWW more here and other suggestions
Poster/ flyer design kit - download from here
2016 Leaflets "Including You" download PDF versions here
Introductory PowerPoint about organising local inclusive OWW events - updated for 2016.  Down load ppt here
Worship resources relating to Migration and refugees from Cafod, Christian Aid and the URC, including videos and a half hour film - see them here
Migrant crisis or poverty crisis? - A briefing paper from Global Justice NOW Download as a PDF here
2016 - "Including You" - Booklet of ideas, links and resources for interpreting the theme. Dowload a PDF here (updated July 2016)
Global Education resources for Muslim Schools from MADE - more details here (added 7 Dec. 2015)
Learning resource/activity for young people about peace - from Fly Kites not Drones;   suitable for activites in or out of school. find links here: schools ; activities (added Nov. 2015)
Organisers' Evaluation Form for event organisers to complete and send to OWW - down load the word.doc from here
Finding images for exhibitions, posters, activities, teaching - some useful guidance from Think Global - see links here or go to Global Dimensions website here (6 Nov. 2015)
Teaching resources for KS1 and children's activities (5 - 7 year olds) from Traidcraft -  here (8 Oct 2015)
Quotations about Hope in Action (includes: hope; economic inequality; gender equality and an inte faith section about inequality.Down load as a word.doc from the Discussion resources page here (8 Oct. 2015) 
Pledges to Inspire Action -plus suggestions for use at events. (word.doc) (7 Sept 2015)
Worship resources  to support Traidcraft's Justice campaign on Faith Resources page. (7 Oct. 2015)
New children's resources from Christian Aid for OWW 'Hope in Action' : School Assemblies (primary and secondary) here;  Children in Church here. (7 Oct. 2015)
Event participants feedback form  (for organisers to collect feedback from participants at OWW events
)
 (word.doc)
2015 -Suggestions and resources for interpreting the theme, Hope in Action. Download a pdf version OR a word.docx version
Accessibility
We've made every effort to make it accessible and standards compliant whilst also providing a useable and useful hub for everyone involved in One World Week activities. Please let us know what you think.