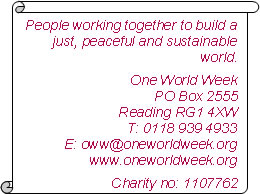 Are your plans for 23 - 30 October all sorted? Or have you chosen different dates? Have you not really started yet? In any case, there is plenty here to enable you to put on some stimulating, involving and fun events which will lead people to take action towards "Living for One World".
What are you planning?
NOW is the time to shout it from the roof-tops!

We all need to know what you are planning for One World Week.

And that includes us at OWW! It helps and inspires us all to know we are not acting alone – that we are part of a wider movement across the UK and beyond to build a better world.

Any appropriate activities you organise can be placed on the OWW website. So please look on the website now – or get someone to help you if need be - to check if your 2011 event is there. If not, it can easily be uploaded for the whole world to see. (The first time, you'll need to register first and wait for our web-provider to send your registration email through.)

Don't forget to add our logo to your publicity. Just download it from the website, along with other publicity aids. Last year we heard of relevant events in just 130 places, but our grapevine tells us of many more - possibly 10 times more!


So far this year we know of events in:
Airdrie, Andover, Benin City, Birmingham, Bournemouth, Brecon, Bridport, Bumumbu Village in Cameroon, Cardiff, Fareham, Guildford, Oxford, Portsmouth, Sheffield, Southsea, Waterlooville, Wickham, Wirksworth, Wombourne, Wrexham.

These happy pupils from Plas Newydd Primary School in Maesteg came to one of this year's first OWW events in Abergavenny with their winning Fairtrade song.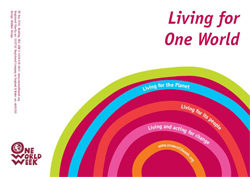 2011 Resources Now Available
There are new helpful resources specific to the theme on http://www.oneworldweek.org/v2/resources.

Relevant across ages, religions, cultures and interests, most can be used in a variety of ways with different audiences. Schools could find them helpful in various contexts. Each comes with ideas about how it can be used.

Living for One World, (PowerPoint) - is a guide to this year's theme. Sections cover: Living for the planet; Living for its people; Faith and the environment; Living and acting for change.

Explore Living for One World (Word doc) – is a OWW-researched set of Links to other organisations' websites. It focuses on environmental issues, especially the challenges of climate change, and offers ideas for action.

Activitiesto engage and entertain people of various ages and start discussion:
Drama: "Save our World" (Word doc) for young people in schools and faith groups. It focuses on the theme of 'stewardship' and the duty of humans to protect the world in which we live.
Quizzes (Word doc) designed for the theme; adults' and children's versions
Wordsearch (Word doc) related to the theme.
Environmental Pledges (Word doc) offers choices of practical actions related to the theme.

Faith resources
Inter Faith Resource, 'Environment across Faiths' (Word doc) has teachings from ten faith traditions.
Christian Worship Anthology for Living for One World(Word doc).

With lots of new material, plus links to appropriate resources at CAFOD and Christian Aid.
Includes a re-issue of the Drama "Planet Doctor" (Word doc) appropriate for various faiths and very relevant for this year's theme.
Feedback
Included with the printed version of this newsletter and also available online is a new, simplified evaluation form.

As always, we cannot emphasise enough how important it is for us to hear about your events. Only through your feedback can we keep improving One World Week, maintain our funding and provide you with helpful resources.

No matter how big or small your One World Week activity, we need to hear from you. Don't forget to take photos and videos and send us some for our round-up of 2011 events. Last year some even made it into our new handbook.
Links to Islamic Relief's resources on Islam and the environment (PowerPoint and Leaflet (pdf)
Printed Resources
Please call Mina on 0118 939 4933 or email oww@oneworldweek.org if you need:
Pre-printed leaflets with info about the 2011 theme and space to write in details of your event.
Copies of the new OWW Handbook, (pub. April 2011) with loads of inspirational hints for organising OWW events.
OWW A3 timeless posters of children "Peacing Together One World".
Mina will tell you the suggested charges towards postage etc.
Pledges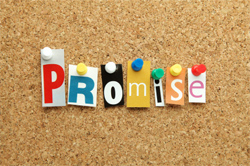 Not able to organise or attend an event but still want to be involved? Why not:
check out the website for ideas of pledges and then let us know what kind of pledge you have made.
find a way to give OWW some one-off or long-term financial support?
contact us to see what help you might be able to give nationally, as a volunteer?
Donations
Just when the global justice message is most important, the UK Government has stopped funding all organisations like ours. Grants from our traditional sources are also becoming increasingly difficult to obtain. The unique work of OWW does not fit into normal national funding categories or priorities.

So we rely on regular donations to enable us to continue helping you.

Please consider making a OWW donation from your event this year, or setting up or increasing your personal direct debit to OWW. Contact Mina in the office or see the "Donate page" on our website for details.
Thank you for your continued support from the One World Week Trustees:
Milind, Ingrid, Jonaid, Sally, Sarah
We are grateful to all who give us either grants, resources or advice: