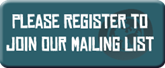 Our Vision
We believe that:
When we understand each other's perspectives, our lives can be transformed and enriched.
Our VISION of OWW is of:
People working together to build a just, peaceful and sustainable world. 
 MISSION - What we want to do:
In our interdependent world, what each of us does affects all others and the ecosystem that sustains us.  We want to build a network of co-operating individuals and organisations to provide opportunities for people from diverse backgrounds to come together to:
acknowledge our interdependence;

learn about global justice, spread that learning and use it to

take action to increase equality, justice and sustainability, locally and globally.   
AIMS –  How we want to do it:
establish OWW as a nationally recognised annual event during which organisations hold local events on global issues which involve adults, families and children;
build on OWW's existing work which involves faith, black minority ethnic and diaspora communities and engage the next generation of activists developing new social media approaches;
take a new direction in developing partnerships between OWW and other national organisations to: 
encourage all our local supporters to work together to use One World Week as an opportunity to deepen understanding of global issues in order to take approriate action;
use the OWW website to draw attention throughout the year to partners' campaigns that relate to the OWW theme;
promote, strengthen, and encourage local OWW events to:
reach out to new audience;
increase the effectiveness of OWW as a week for information sharing, learning and action for global justice at a grass roots level.
for more - go to
strategy