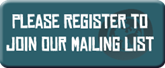 OWW 2006: MIND THE GAP
We have included a sample of 2006 events on this page to inspire you in planning for this year's events...
Please let us know what you are planning for OWW 2009 by submitting your events here
Some OWW 2006 Events...
Bath
Bath saw a series of events for OWW.
On 15th October there was a Service conducted by the Unitarian Fellowship, in conjunction with Bath Interfaith Group on the theme 'Mind the Gap', held at the Friend's Meeting House, York St.
On 19th October there was a Memorial Lecture by Revd Tim Finnegan: Creation and Evolution, held at the Chaplaincy Centre, Bath Uni.
23rd October BRSLI, 7.45 pm, UNA Lecture by Dr. James Copestake: Well-being and Poverty in Peru.
29th October, 6.30 pm, Batheaston Methodist Church, United OWW Service in the Batheaston Churches in Partnership.
7th November, BRSLI, 7.30 pm Green Light on Bath Lecture by Dr. Paula Clifford: The Climate of Poverty-sponsored by Christian Aid, and based on their major new report.
11th November, St. Mark's Community Centre 7.30 pm The 16th International Evening: (Our Farms, Our Futures )
Barrow in Furness, Cumbria
One World Fair, Saturday 21st October in Trinity Church Centre, Warwick St, from 9.30 am to noon.
Admission was 50p which included a Fairtrade drink and biscuits.
There were stalls from various charities.
There was a display from Cumbria Development Education Centre who also organised a game for children and the young at heart.
On October 7th the competition in the local newspaper's (North-West Evening Mail) 5-13 Club was to draw a picture relating to the theme. Entries were displayed at the Fair.
The reporter who runs the club presented the prizes to the winners. The prizes were goods made by recycling waste.
Buckhurst Hill
St. James' URC held a One World Week Service at 10:30 am on Sunday 29th October. It was been planned and led by the Worship Committee.

Canterbury
The United Nations Association launched its UN Travelling Roadshow as part of the Canterbury Festival during One World Week at St. Andrew's United Reformed Church Hall.
This 4-day event began with an Opening Ceremony, 5 –9 pm on UN Day, 24th October. In addition to viewing the Exhibition and networking, this included a dramatised demonstration of how the UN relates to ordinary people, and a finger buffet reception.
For the remaining 3 days, the Roadshow opened daily 10.30 am - 6.30 pm (except 1.45 - 4.15 pm on the 26th.) A series of workshops were be held during this time.
Entry was free.
Chandlers Ford
Churches held a One World Week supper party at 7.30 pm on Saturday, 21st October 2006 in St Boniface Centre, Hursley Road, Chandlers Ford. There was music, food, and a good chance to socialise.
Cheddleton "Ecoday" at St. Andrew's Church, Ostler's Lane, ran on Saturday 14th October, from 1.00 pm to 5.00 pm. The day used the themes of minding the gap between rich and poor by echoing the "Beat Goes On" Message from Christian Aid with a drumming workshop, and 'Mind the Gap between words and actions' in Eco justice.
There was fun and information for all ages, including Fairtrade Snakes and Ladders, the Trail of Wonder, Drum for Trade Justice, and workshops on how to make juggling balls, a willow sculpture or a bird box. Everyone was welcome.
Chelmsford
Sunday 22nd October saw an interfaith celebration for One World Week on the theme Mind the Gap, in the presence of the Mayor, at 3.00 pm at Friends' Meeting House.
This was followed by light refreshments. All were welcome.
Chester
Tuesday 24th October (UN Day)
Umoja - a Swahili word - meaning oneness at the Old Gym, University of Chester, Parkgate Road 4.00 - 7.00 pm.
A presentation from year 2 students sharing their international experience of community service, environmental activities and culture. The event was open to everyone.
Thursday 26th October 2006 saw an event entitled 'Mind the Gap', held throughout the afternoon & evening. It involved displays by each of the faiths represented and culminated in a shared time of prayer. A variety of refreshments were shared throughout the day. Posters were circulated widely.
Thursday 26th October 2.00 - 8.00pm. Bring & Share Opportunity with food optional. Spiritual Care Centre, 1st Floor, Countess of Chester Hospital. All day drop in event; It was a very special occasion with music, dance and movement, offerings of food, children's artwork, visual displays by local faith groups and opportunities to meet and talk with others. It culminatied in a period of prayer between 7.00 - 8.00pm.
Thursday 26th October Evening Play at Alexander's Jazz Theatre:
Anarchic, subversive and hilarious Gilad Atzmon's latest project saw him assuming the character of a Jewish jazz man - Artie Fishel - a brilliant but mad saxophonist who is convinced that jazz isn't a black American art form but was born in the ghettos of Eastern Europe. The show was a mix of music and politics.
Thursday 26th October 7.30 pm 'til late.
Silicone Fish Magazine presented An OXJAM music festival event At Telford's Warehouse, featuring: The acoustic sounds of MATHEW STOTT, VICKY POWEL and FRAN & JOSH. Stand up comedy from DANNY MAC. A live and wired performance from THE LP and LUCY STYLES. D.J. slots from FUNKDUB, TONY BEAR and OVERTONE WIZARD. Also live projection art from V.J. GERM. Entrance was free. Raffle proceeds went to Oxfam – helping make poverty history.
Friday 27th October - from 8 pm
An Evening of reflections on the theme: The earth is but one country - with inspirational music, readings and discussion.
Sat/Sun 28th/29th October. Band Together to MAKEPOVERTYHISTORY: Musicians & Venues:
On Saturday and Sunday the Chester World Development Forum, Alexander's Jazz Theatre, Chester University, the Countess of Chester Hospital, Telford's Warehouse and others, hosted Chester's music, film and art festival, with many great local musicians singing their heart out to Make Poverty History! Among the performers at the University and Alexander's were Wildfire (teenage band winner of Battle of the Bands); Missing Beat, Cradle, Black Bag, Stops, Felix Ngindu Musika World; Zebra, Cascade, Independence; Graham & Co.; and solo singers: Ruth Pollard (national songwriter winner with her own Make Poverty History song); Lucy Weston; Maria O'Connell.
Saturday 28th – Molloy Hall, University of Chester 7 pm – midnight. Compère Irene Finnie, Dee 106.3 Breakfast Show.
Sunday 29th – Alexander's Bar, Rufus Court., 7.30 – 11 pm. Compère Graham Bellinger folk singer of local 'open mic' fame. A Politika night sponsored by CWDF and Alexander's.
Cumbernauld
Sunday 29th October at 3 pm. An ecumenical Church Service was held for One World Week at Condorrat Parish Church. Arranged by Cumbernauld Churches Together.
Cupar
Held its One World Week Lunch on Saturday 4th November in St John's Church Hall, Bonnygate. The programme began at 11.00 and ran till about 1.45. There was a short drama by CY4G (Cupar's ecumenical youth group). The fair trade stalls from Traidcraft and Hadeel were available all the time and the usual Campaign Table with postcards and letters to sign on such things as cluster bombs, climatechaos, clean water and the Palestine situation.
The main speaker was Jubilee Scotland's visitor from Mali, Moctar Coulibaly, who  spoke after lunch. The candles of peace were lit to begin lunch at about 11.45. The price for this enriching morning was £3 (children free) and there was be a creche for young children. People Came along to take action to help the world bridge its many gaps and enjoy great soup in good company. Proceeds went to our partner, Sister Clara in Zimbabwe and to Jubilee Scotland.
Dawlish Fairtrade
Friends hold an Open Meeting at The Manor House, Old Town Street, Dawlish, on Tuesday 24th October at 7 pm. Our speaker was Mr Martin Nicholls, Christian Aid South West Manager.
After his presentation there was an open forum during which we shared ideas, concerns and news about the Fairtrade movement, World Development and the Christian Aid organisation. Fairtrade refreshments were provided and we had Fairtrade goods for sale.
Dover
One World Week was celebrated with an ecumenical service at Charlton Church at 6 pm on Sunday 22nd October.
Durham Council
Arranged a display in Clayport Library, Durham, from Monday 23-Sun 29th October, which highlighted its efforts towards Fairtrade City status, and combined some of the OWW materials about injustices in trade to emphasize this.
Eastwood
Oct 28th at Eastwood Methodist Mission was a 'Multicultural Celebration' organised by Rotherham Action Group for World Development (WDM). There was song, drama, many different foods, stalls with crafts and promoting related organisations.
Epping
Epping URC held a joint children-friendly service with Epping Methodists on Sunday 29th October.
Exeter
On Tuesday 24th October there was a 'UNITY' Evening with local groups who follow lifestyles, belief systems and faiths you may know little about. Who are the Vaisnava? Would you recognise a Buddhist or Humanist in the street? Have you heard of SUBUD? What do Pagans and Sufis believe? Who is Sai Baba? There were refreshments and a celebration of both our diversity and our unity through simple song and dance.
Farnham
There was an arts workshop, 'Pieces of Home' at the Farnham Maltings on 23 October. People from all different cultures and countries were invited to come along to do a fabric painting using colours that represented their home country and depicted something that reminded them of home. As well as a great social event for people to meet, all the pieces of material painted during the day were turned into a large quilt/wallhanging as a piece of art  work which was displayed at the Farnham Maltings.
Churches Together Farnham organised their annual OWW service for 22 October 2006 at St. Joan of Arc RC Church, with refreshments afterwards
Glasgow
Scotland Fairtrade coffee morning was on Saturday 28th October on the Sunday 29th at 11am service at Dennistoun Central Church.
Glasgow Netherauldhouse Evangelical Church held a One World Week Coffee and Crafts event on 28th October in the church at 51 Netherauldhouse Road, Newlands Glasgow G43. Fairly traded products and Christmas cards were on sale from Traidcraft and The Leprosy Mission Scotland.
Gloucestershire Churches Together in Bishop's Cleeve, Saturday 21st - The Traidcraft stall was at the War Memorial from 10am. 'Litter Pick' - Churches Together seeked to demonstrate their commitment to the community by tidying up the centre of Bishop's Cleeve from 10am-12noon.
On Tuesday 24th October 'Pam's Party' was again be at Wendlesfoot, Two Hedges Road from 10am to 6pm. There was the usual range of Traidcraft goods and gifts together with refreshments.
Also on Tuesday 24th at the lecture theatre (Elwes Building) at the Park Campus of the University of Gloucestershire, in Cheltenham, there was be a Fairtrade Debate, with Barbara Crowther, Head of Communications at the Fairtrade Foundation, Hilary Parsons, Head of Corporate Affairs at Nestle and her equivalent at Kraft/Kenco, Jonathan Horrell. All were welcome and entry was free.
Gloucestershire
CHURCHES TOGETHER AROUND FAIRFORD Monday 23rd October 7.30pm held a 'Mind The Gap' Service, Display and Fairtrade Desserts at Fairford United Church (Congregational/Methodist),Milton Street, Fairford.
From Monday 16th - Thursday 19th October the One World Week display board was exhibited at Fairford Library. 
Hammersmith
'Mind the Gap' (between words and actions) was hosted by the Local Agenda 21 Forum. Presentations and workshops were on:
(1) Climate Change and
(2) Trade Justice, including Fair Trade.
This was on Wednesday 25 October at Hammersmith & Fulham Visitor Information Centre. Admission was free with donation towards Fairtrade refreshments.
Hertfordshire
The Parish Church of St Michael, St Albans organised an Autumn Education Programme during the month of October with four speakers from different faiths. The focus was a dialogue between the Christian faith and those other faiths with each having an opportunity to understand and learn from the other. The programme culminated during One World Week with a Muslim speaker.
The details were:
5 October: Hinduism
12 October: Buddhism
19 October: Sikhism
26 October: Islam
Each talk started at 8.00 pm and was held in the Parish Centre in the grounds of the Parish Church of St Michael, St Michael's Village, St Albans, Hertfordshire.

Highland Perthshire
Thursday 19 October, Aberfeldy Heartland Film Society screened The Constant Gardener. This film show was open to all: tickets, £4 for adults, £2.50 for under 16s, were available at the door.
Friday 20 October at 7pm in Breadalbane Academy was a Fair Trade Fashion Show run by the Art and Design Department of the Academy in collaboration with Aberfeldy Traidcraft Group. Tickets were £3.50 and £2.50 for concessions, and included refreshments. They were available from Highland Gift Shop, Aberfeldy.
Wednesday 25 October was a a Fair Trade Food demonstration by chef, Mike Cullen, organised by Heartland Herb Society and sponsored by the Scottish Co-op. This was held at Pitlochry Festival Theatre.
Tuesday 24 October – Saturday 4 November was held a Fair Trade Shop in Aberfeldy Community Arts premises in Chapel Street, Aberfeldy selling a wide range of fair trade goods – Christmas cards and wrap, foods and beverages, crafts, clothes, toys books and household goods.
Kent
'Kent and the Wider World' offered workshops in the classroom. Topics included Trade justice and Global Issues. Sessions would normally cost £30/ hour or £150/ day but Kent and the Wider World was able to provide a limited number of workshops free of charge for One World Week. As One World Week fell during half term, Kent and the Wider World offered these workshops in the preceding week (16th-20th October).
Lancaster
Lancaster Churches Together held a One World Week service on 25 October at St Martin's College Chapel, Bowerham Road, Lancaster. 'Mind the Gap' was the title for the service, and the speaker is Vincent Vezha from Zimbabwe. There was also a One World Week choir, conducted by Christine Medd, which sang at the service.
Liverpool
The Alt Valley Churches Justice and Peace group ( which is made up of clergy and congregation from St Cuthberts C of E Church, Our Lady Queen of Martyrs Catholic Church and The Church of the Good Shepherd) held a 'One World Taster Evening' on Friday 20th October, which was held at The Good Shepherd Church on Lower House Lane, Liverpool. The event gave the opportunity to taste different dishes from around the globe. The congregations of each Church volunteered to prepare and serve food from around 10 different countries including Chinese, Dutch, French, Italian and Welsh. There was music and a quiz and also a raffle on the night. Tickets for the food were £1 (accompanied under 12's free) and money raised went towards the cost of the evening and residual money was donated to One World Week.
A celebration of Liverpool's BME community, sponsored by Liverpool World Centre. There were stalls from over 20 countries, displays and workshops highlighting the Mind the Gap themes of trade justice, peace and conflict-resolution and global warming. There were ceremonies to welcome the different BME communities that settled in Liverpool and there was a ceremony to thank and acknowledge unsung heroes/heroines, nominated by their own communities, who have contributed to their community. There were short plays, poetry and poster-making around the OWW themes and a big, unifying, celebratory, participatory activity to round off the event which took place in Granby/Toxteth, home to the largest BME community in Liverpool.
Luton
Grassroots (an ecumenical Christian community organisation in Luton) in co-operation with the Luton Council of Faiths and The University Chaplaincy Centre, sponsored a free concert with Berakah, on Friday 6 October, in the University of Bedfordshire's Sir Ian Dixon Theatre.
on 9 November "A Multi-faith Evening of Sacred Music & Scriptural Recitations" Around the Theme of "Spirituality of Justice" (Fair Trade & Trade Justice Issues) was held at Blenheim Baptist Church.
London
Debt Relief Tour Film Screenings and International Speaker. The East London based charity WORLDwrite arranged an exceptional opportunity for community groups, schools, colleges and businesses to find out what last year's G8 jamboree really delivered for our peers in the developing world. Filmed in Ghana by a volunteer film crew WORLDwrite toured a 28 minute documentary which critically examined the impact of debt relief, with a speaker flown in from Ghana to answer questions. The tour ran from 18th October to 10th December 2006.
Macclesfield
St Paul's Church had an evening service on Sunday 29th October at 6.30 p.m. which was dedicated to One World Week issues.
Malvern
Malvern held a series of events from 22nd October to 29th October. 'Prayers for Peace' were held on Monday 23rd October at Lyttelton Well Prayer Room 12noon-1.00 pm. On Wednesday 25th October there was an Open Meeting with Norman Kember (of Christian Peacemaker Teams) at the Baptist Church, Abbey Road. Light refreshments were served. On Friday 27th October there was a Shoppers' Service at Malvern Link URC, followed by coffee with Traidstall and Christian Aid Cards. On Sunday 29th October there was a United Service at Lansdowne Crescent Methodist Church.
Mendham, Suffolk
All Saints Church held a One World Week service on Sunday Oct 22nd on the theme of 'Mind the Gap'. Fair Trade refreshments were available. The speaker was Revd Chris Walton, Outreach Director of the Ringsfield Hall Eco- study Centre.
Newport
Black History 2006 was brought to Newport by the South East Wales Racial Equality Council (SEWREC), the Black Heritage Association Cymru (BHAC), the Southern People's Project (SoPPro) and Urban Circle. Following on from the previous year's successful event at the Riverfront Arts Centre, 2006 brought a range of historical and contemporary projects to entertain, to educate and to demonstrate the skills of local people.
Breakdancing, Djing and Rapping: www.urbancircle.co.uk – there was an opportunity to learn how with Newport's finest, youth-led music project – Urban Circle.
Newport African Art Project: www.sewrec.org.uk/bhm/artproject.mht – a specially commissioned exhibition by London based Congolese artist, Dominique Mwankumi, who worked with Sudanese artists based in Gwent – SoPPro
Independent Police Complaints Commission: – Commissioner Tom Davies spoke about the work of the IPCC including their work on racial complaints and high profile anti-terrorist operations like the fatal shooting by Police of Brazilian student Jean Charles de Menezes at Stockwell Tube Station – SEWREC
Pressure: – Britain's First Black feature film – fast cars and lots of angst – SEWREC
Mock Trial – Real Issues: Gwent Criminal Justice Board explored the issues around racially motivated offences through this mock trial acted out by real Crown Prosecutors and Magistrates. It was complete with explanations and a chance to ask questions.
In-Visible Ikons: A multi media lecture and exploration of Black and multi-heritage representation in historic art, literature, religion, science, architecture and the media was led by Dr Roi Kwabena – SEWREC
African Story Telling: – The art of traditional African story telling was recreated with authentic stories from West Africa to enchant adults and children alike – SoPPro
Newport Community Choir & Gloucester Gospel Choir. For the first time these Choirs brought together African and Caribbean Gospel styles.
Neyland
17th October – White Band Day – Stand at Cleaddau Bridge Hotel Youth Conference promoted One World Week and White Band Day.
19th October- Youth Club; Chris Urack-Global Connections. Presentation of One World Week
22nd.October- Celebration Service. St. Clements Church. Neyland 6pm.
26th of October – Fairtrade Coffee Afternoon - St Clements Church Hall, Neyland
27th October - Cultural Evening – Neyland Athletic Club –Caribbean Steel Band
27th October - Children's and Family Workshops Youth Club, Neyland.
28th October-Youth Club- Neyland Children's and Family 'finishing of items and costumes' workshop before 'Grand Parade' from Neyland Youth Club
1st November - Fair Trade Fashion Show. Milford Haven Yacht Club.

Nottingham
Chilwell Rd Methodist Church in Beeston held a OWW service on Sunday 29th with a lunch afterwards (Kenyan) and Fair Trade stall.
North Wales
CAFOD and Christian Aid in North Wales invited the Riding Lights theatre company to perform "Pipe Dreams" in the William Aston Hall, in NEWI (North East Wales Institute) on Friday, 27 October. Through this comic drama attention was brought towards the need to mind the gap in access to clean water in the world and to identify ways in which we can bridge it. (Water Aid celebrates 25 years this year.)
Polperro
A Methodist Church service was planned by the District Churches Together to celebrate One World Week on Tuesday October 24th at 7pm. The guest preacher was the Rt. Revd. Roy Screech, Bishop of St. Germans, who spoke about his visit to the diocese of Umzimvubu in South Africa. The service was followed by a shared supper of foods from around the world!
Pontypridd
Christians Together One World Week service on the theme of Racial Justice at St David's Uniting Church was held at Gelliwastad Road, on 29 October, 3.30pm, with Preacher the Rt Revd Roger Sainsbury.
Renfrewshire
Fairtrade Coffee Morning at Community Centre, Greenock Road, Bishopton on Saturday, 28th October. There was also a Fairtrade presentation, information on how to MIND THE GAP and mutlicultural craft activities for children, including using recycled materials.
Rhondda
Lower Rhondda Ecumenical Christians One World Week service was held at St Paul's Church, Birchgrove Street, Porth, on 26 October. with Preacher Revd Graham Lloyd, Vicar of St John's, Cymmer & St Luke's, Llwyncelyn.
Rochdale
Rochdale World Development Movement Group pursued the aims of OWW by offering themselves to various community groups as speakers both during OWW and during the remainder of the year.
Ross-on-Wye
An Exhibition of missionary & aid societies supported by the Churches of Ross-on-Wye & District was held at Market Place on 27 October.
Rotherham
Rotherham celebrated One World with an evening of music, drama and food from around the world with craft stalls and other exhibits - Saturday 28th Ocotber at Eastwood Mission Church.
Salisbury
Mind the Gap: Stories from the Separation Barrier in Israel/Palestine - a day conference with Jan Sutch Pickard of the Iona community was held at Sarum College on 23 October.
Shoreham-by-Sea
Shoreham-by-Sea held a program of events which ran from 22nd Oct to 29th Oct.
22nd Oct:  Sunday School for all children.
Asia afternoon, an informal afternoon to learn about another culture.
24 th Oct:  Tanzanian Afternoon and Evening at Convent.
Fair Trade Fashion Show at Methodist Church.
25th Oct:   Fair Trade Stall at the Community Centre.
26th Oct:   Children's Workshop using recycled materials at COGS Church Hall.
27 th Oct:  Fair Trade coffee morning and Video at St Peter's Church
Taize Service for World Peace.
28 th Oct: Africa Day at the Community Centre.
29 th Oct: Shoreham Churches Together United Service & Garth Hewitt Methodist Church.
Somerset
Strode college ran a series of cultural events such as African/Indian drumming, world cuisine classes, dancing, Language taster sessions, as well hosting their 2nd OWW Music for Change Concert. They also prepared lesson and tutorial plans as well as a series of debates on OWW issues which explored differences and diversity within the local community.
Southampton
'Mind the gap... between peace-loving and peace-making' was held on Saturday 28 October, at Swaythling Methodist Church. This was an event for One World Week with Norman Kember (Peace activist and former hostage in Iraq) plus Harbour Lites steel band. Tickets were £1 from October Books www.octoberbooks.org.
Southwold
(Suffolk) Christians Together held a youth workshop and act of worship on the environmental part of OWW's 2006 theme, on Sunday 22 October, in St Margaret's Church, Reydon. All young people in the area were invited to a workshop about how we can connect our words and actions to help save our planet. At 5.30pm, a short act of worship was held that was planned during the workshop.
St Albans
The Parish Church of St Michael organised an Autumn Education Programme during the month of October with four speakers from different faiths. The focus is a dialogue between the Christian faith and those other faiths with each having an opportunity to understand and learn from the other. The programme culminates during One World Week with a Muslim speaker.
The details were:
5 October Hinduism
12 October Buddhism
19 October Sikhism
26 October Islam
Each talk started at 8.00 pm and was held in the Parish Centre in the grounds of the Parish Church of St Michael, St Michael's Village, St Albans, Hertfordshire.
Stockton-on-Tees
Newtown Comunity Resource Centre held a full day's event on Saturday 28 October. The day consisted of a variety of multi-cultural dance and arts, and promoted Fairtrade products and information as Stockton-on-Tees aimed to achieve Fairtrade Borough status.
Surrey
Hersham Centre for Retired People, Queens Road, Hersham, Surrey, held a full programme of OWW events:
Mon 23rd Oct: American Day with themed Lunch
Tue 24th Oct: Chinese Day, themed lunch and music
Wed 25th Oct: Italian Day with themed lunch followed by Talk about Italy
Thur 26th Oct: English Day with themed lunch followed by Bingo Bonanza
Fri 27th Oct: Indian Day with themed lunch followed by Indian Dance
Cobham Centre for Retired People, Oakdene Road, Cobham, Surrey celebrated OWW with a themes lunch from 5 countries through the week - Italy India, China, America and Thailand.
Walton Centre for Retired People, Manor Road, Walton on Thames also held themed lunches throughout the week. The restaraunt was decorated accordingly and music was played typical of the countries of which cuisine was being served.
Swaythling
Swaything Methodist Church held a talk on "Mind the gap, Between peace-loving and peace-making" on Saturday 28th October.The speaker was Norman Kember, who is a Peace-activist and former hostage in Iraq. There was also a performance by Harbour Lites-Southampton Steel Band.
Wells
Somerset Environmental Awareness Competition for Adults & Children was held. This was to create a Waste Materials Sculpture, of 3ft. max.
October 15th: A United Service held at the Methodist Church, with
Preacher Rev Marcus Braybrooke , President of World Congress of Faiths
Oct 17th:  Bishop`s Palace Wells International Evening by Guides & Senior
Section. There were brief reports on visits to India, Japan. Finland & Switzerland with displays; waste materials hat competion and parade.
Oct 21st:  Table Top Sale St Thomas Hall 10.00 am.
Oct 22nd: Interfaith Prayers St Cuthbert`s; 10.00 am Coffee
Oct 25th:  DVDs 'A World without Water' & ' Dirty Aid, Dirty Water '
Donations for Developing World water projects.
Oct 28th:  Supper & Talk. Sri Lankan Tsunami weekend with Rev Thurairajah Samuel (Rev Sam )
Welwyn and Hatfield Events
Tuesday 24th Oct (United Nations Day): RAISING OF THE UNITED NATIONS  FLAG by the Council Chairman, 10.00 am outside the Council offices.
TRANQUILLITY ZONE,with readings and reflections, 7.00 - 9.30 pm at the  Backhouse Room, Handside Lane, Welwyn Garden City
25 OCT : INTER-FAITH MATTERS,Welwyn/Hatfield Inter-Faith Group cordially invites you to an address by Sir Philip Mawer, Commissioner for Parliamentary Standards, entitled, 'Does faith impact on standards in public life?'.
28 Oct: THE WORK OF THE UNITED NATIONS INTERNATIONAL MARITIME ORGANISATION, with special reference to Africa,Speaker: Mr J M Shiundu. Tea and coffee was available.
4 Nov :  There was an international buffet lunch which celebrated food and the way it brings us together.
Westminster
Raising funds from Rich- Major donor fundraising conference on 19th October in Central Hall Westminster.
Witham
28 Oct: WATER AWARENESS DAY at the Witham United Reformed Church. Morning coffee and lunches were available. There were displays and talks by organisations involved in bridging the gap for those in other countries who do not have easy access to drinking water and reminding us who do have access to conserve it and MIND THE GAP - TURN OFF THE TAP.
Participants in this event also supported Water Aid's "Knit a River" campaign by knitting blue squares which were sent to London to be added to a giant river. This was organised by Churches Together/Witham International Christian Fellowship.
Woking
26 Oct: Woking's New Cinema Club presented "Paradise Now" as their annual film to mark One World Week. Tickets cost £4.00.
Nominated at the 2006 Oscars, this tale of two Palestinian friends recruited for a fatal assignment that goes awry is told with non-judgmental grace by director and co-writer Hany Abu-Assad. Charting the mission's run-up in vivid detail, he neither martyrs his characters nor paints them as monsters. The result is a tense, thoughtful drama that's as absorbing as it is relevant.
Woodstock
A service was held at 6 pm on Sunday October 22nd in St Mary Magdalene's Church. The speaker was Esther Niyobuhungiro from Christian Aid's partners in Kigali, Rwanda, who work with young people orphaned by HIV/AIDS or by genocide.
Worcester
West Worcester Liaison Group held an event with a speaker from Nigeria who talked about mental health provision in her country on 22 October at Bromyard Road Methodist Church.
The Wool Churches Together group had a joint service on Sunday 22nd October. Churches involved were St Joseph's Catholic Church, Holy Rood Parish Church, Methodist Church, Purbeck Vineyard Church, Salvation Army and the local Padre from Bovington Camp. The service was at the Catholic Church.
Burton upon Trent
A One World Family Festival was held in January 2006. 
Burton upon Trent Inter Faith Network (BIFN) also successfully applied for grants to be used to further develop work that has been carried out as part of One World Week for more than 10 years, and from which BIFN has grown. In addition to helping with administration and publicity, development will include in-house training to help make further contacts among all local faiths. Syd Bill, Convenor/secretary BIFN/OWW, who has played a significant role in the group's growth has recently retired: His enthusiasm and commitment to One World Week will be sorely missed.