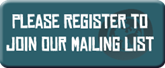 OWW 2008:GROWING TOGETHER
'Growing Together' was a theme which stressed the need for global awareness of how our everyday local actions affect people's basic human rights around the world.
Inspiring  'Growing Together' Events in 2008
'Growing Together' aimed to help people learn about how our local actions and personal lifestyles can affect the rights of people across the world to a livelihood - and what we can do to help.
Many of our UK volunteers organised events in their local communities which explored the global interactions which link us together. Here are some examples that were sent into us:
Rochdale World Development Movement came up with a fantastic way of raising awareness of global warming. They built an ark in a shopping centre, engaged local children and imaginative shoppers by allowing them to contribute to building of the ark, making a serious issue a lot of fun.
A One World Fair was organised in the centre of Stroud, including fair trade stalls and some lively music. A drumming session and international choir entertained passers by.
Skipton OWW group organised a range of events throughout the whole of the week. From a Big Sing, to a photographic exhibition, to exploring places of worship by holding a family treasure trail, as well as a fair trade lunch. The events had an inter faith theme and were a great success.
Bhaktivedanta Manor School in Hertfordshire held a puppet show for OWW. They also joined another local school to share with the year 2 class.
Leek had a display in a shop window using the words from OWW's vision, a map and some artefacts.
Colchester Quaker group held a vigil against poverty
St Patrick's School, Huddersfield had a wonderful array of events throughout the week and managed to raise over £700 for a parish project in Peru. All classes added their own messages to a One World tree and took part in an assembly.
Caversham OWW group wrote an informative article that was published in their local paper, exploring some of the issues of the world's food shortages. They directed readers to the display in the Caversham library during the week and an evening talk on "African farmers -global winners and losers".
Green fingers...
Some of our volunteers took 'Growing Together' at its face value and set up a community allotment! 
More information on some of the topics
Many OWW groups looked at this through exploring trade relationships, climate change and the pursuit of the UN's Millenium Development Goals.
2008 was the 60th Anniversary of the United Nations Declaration of Human Rights.
The Universal Declaration of Human Rights, aspires to:
"…a world in which human beings shall enjoy freedom of speech and belief and freedom from fear and want"
Millions of people around the world still do not enjoy that most fundamental right – the right to survive – which forms the basis of all other rights.
The question of how we can 'Grow Together' to strengthen the human family was at the heart of 2008 events.
Through bringing together people of many religions and cultures, OWW 2008 helped us to grow together in mutual understanding of the shared values embodied in human rights relating to freedom from want.
What will be the effect of using land to grow biofuels instead of food?
South Africa's planned production of biofuels from crops such as maize, sunflowers and sugar cane ''can play a role in improving energy supply for the poor as long as they are grown by small-scale farmers and rural people'', said South African Non-Governmental Organisations Coalition (SANGOCO). But according to Annie Sugrue, southern African co-ordinator of Citizens United for Renewable Energy and Sustainability, a non-governmental organization (NGO):
"we are taking away food from poor people's tables and putting it into rich people's cars".
She was speaking at a South African Non-Governmental Organisations Coalition (SANGOCO). workshop in Johannesburg on the effects of climate change on the poor (May 15, 2007).
Food Crisis
The widespread increase in food prices are being widely reported across the UK and around the world.
Food prices increased dramatically in 2007 (40% and much more in some areas) and the rise continued in the first few months of 2008. These soaring food costs hit poorer people hardest, since they spend a much higher proportion of their income on food. The five key reasons for the price rises were, according to the Guardian [May 27 2008]:
"Soaring oil and energy prices have pushed up food production costs dramatically in the last year: fertiliser is up more than 70%, fuel for tractors and farm machinery is up 30%, pesticides, which depend on oil, are up too, as are labour costs;
Demand is rising as the global population grows and as people in emerging economies such as China and India use increasing affluence to buy more meat, eggs and dairy products. Over 30% of the world's grain now goes to feeding animals rather than people directly. Farming one acre of decent land can produce 138lbs of protein from grain, but one acre given over to beef farming will produce only 20lbs of protein;
Droughts in grain-producing areas of the world have reduced harvests in the last few years so grain stocks are at an historic low;
Biofuels are competing with food for arable land, with both the US and the EU mandating their use. About 30% of the US corn crop is expected to be diverted to biofuels this year;
Speculative trading in agricultural commodities has grown dramatically. Several big investment banks have launched agricultural commodity index funds, as they look for new areas in which to make profits, following the credit crunch. The result has been enormous fluctuations in market prices that do not appear to relate to changes in fundamentals such as supply and demand. Four years ago $10-15bn was invested in agricultural commodities funds - now that figure is more than $150bn. Wall Street investment funds own 40% of US wheat futures and more than one fifth of US corn futures.
Different experts give different weight to each of these factors, but agree that their coincidence has led to the current turbulence."
Food links
The Stamp Out Poverty's website [www.stampoutpoverty.org] has more about the dangers of speculative activity contributing to poverty.
Oxfam's website has more about the catastrophic effects of increased food prices in East Africa. For example: Rob McNeil, on his return from the region as part of an Oxfam team, said:
''This is a catastrophe in the making. We have time to act before it becomes a reality. The cost of food has escalated by up to 500% in some places, leaving people who have suffered drought after drought in utter destitution. Some of the roads we travelled on were littered with dead livestock." He continued: '' People are increasingly becoming desperate. I saw people in one village reduced to pounding the food pellets intended for their animals into porridge to feed their families."
Trade
Many trade practices have often been guilty, and still are, of exploiting producers and violating their human rights to obtain lower prices for the consumer and higher returns for shareholders; both groups may well have been unaware of practices such as using child labour or indiscriminate use of pesticides which damaged the health of farmers and their families, as well as the soils.
Fairtrade practices are different:
Fairtrade brings consumers and producers closer together in recognition of each other's needs, rights and dignity as people, not just producers.
Fairtrade encourages sustainable cultivation practices;
Fairtrade pays producers a price that covers their costs;
The Fairtrade premium enables producers to improve the lives of their families and communities.
So Fairtrade ensures that farmers and their families can grow and flourish together with consumers.
Fairtrade enables consumers and producers to grow closer together – becoming more aware of each other's lives, needs and rights.
Millennium Development Goals [MDGs]
These have been set by the UN to achieve freedom from want for the world's poorest people.
Many of the Goals address the basic right to survive, including rights to health and education.
Supporters were encouraged toexplore how Governments, International Agencies and NGOs use our aid to address these goals and how we can help. For example they could explore how the Aid agencies of different faiths respond to the needs and rights embodied in the MDGs - and they were encouraged to try inviting speakers from the NGO Aid agencies listed on the links pages.
The UN conference on the Millennium Development Goals(MDGs) which met in  September, 2008, considered how to plug the funding gap to meet the MDGs and provide clean water, healthcare and education to the world's poorest people.
The UN Secretary General has given his backing to the idea of a global currency transaction tax to provide new sources of additional aid. The Stamp Out Poverty Campaign [www.stampoutpoverty.org] has ideas for action if you want to explore ways of supporting this idea. 
How can we Grow Together Locally and Globally ?
Inspiration for interfaith events
Our interfaith guidelines offered ideas about how to bring people together locally.
- with some quick pointers in our 'Ten Top Tips'!
More about Growing Together
Growing together was a development from 2007's theme All Together Now - the thinking behind that remained valid for 2008's theme. Click here for more information on this.