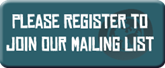 One World Week Resource Library
N.B. - this page is in the process of being reorganised
Here you can find and download resources and materials to help you organise events and to share examples and ideas on social media.
Resources include:
how you can organise an event and include case studies of previous events;
activities you can do at events
publicity, logos, excerpts from leaflets, press releases
data-gathering at events
For resources relating specifically to the current theme go to the Theme page
Additional resources from previous years continue to be appropriate and adaptable to the current theme.
Use the Search Facility to find what you need.
Type into the Search Facility key words to describe what you want: e.g.
the topic such as "Sustainable Development Goals" or "Migration" and
the type of resource: e.g. "Church service" or "Prayers"; or "Quiz" or "Children's Drama".  
Put in as many key words as you need to focus the search on what you are looking for in order to get the best match.
NB this page is in the process of being reorganised

 This Year's Theme

This Year's Theme

Here you will find resources selected specifically for this year's theme

 Guidelines

Guidelines

This section includes guidelines to interpreting previous OWW themes. 

Here you will find all sorts of ideas and materials for activities to do at your events: pledges, games, quizzes, word searches, crafts, drama, and other activities (adaptable for various age groups but see also resources for young people below)

 

This section includes: Facts and figures, stories to inspire, reports, quotations, DVDs, films, videos and PowerPoints. 

 

Faith based 

Worship (service outlines, prayers etc.) and inter faith resources

 

Advice and suggestions about setting up a OWW group and putting on a local event, on multicultural and on inter faith engagement; becoming a Fairtrade place of worship and Global Community Linking Programmes. Includes case studies. 

 

Posters, leaflets, images, logos and press and email templates for use in publicising your event 

Young People

Activities particularly for young people at events.

Ideas for use in schools. Schemes of work and assemblies for primary school and secondary school children

See links also to:

 Global Dimension, the website for teachers run by Think Global https://globaldimension.org.uk/

and

One World Week Ireland (part of the National Youth Council of Ireland) - http://www.oneworldweek.ie/resources

Evaluation

Evaluation

Here you can find the forms for organisers to download to evaluate events and feedback to OWW