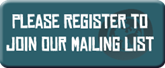 Events
Listed below are just a few of the OWW events taking part this year.
Like OWW? You may also be interested in these events...
Submit an Event
Please complete the form below. This will go to a OWW volunteer who will enter the details of your event on the Calendar within 3 - 5 days.