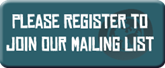 Login
Share Your Photos

We'd love to see your photographs from OWW events, and publish them on this site. Please complete the form below to send us your image.
A note on Copyright
Please only upload photos that you own the copyright of. If you are the copyright holder of an image that is on our site erroneously then please contact the site administrators and we'll remove it instantly (or better still, leave it on but give you a photo credit).
News
Call For Climate Action
For the love of each other, we're came together in our thousands, on 17 June, with our partners in the Climate Coalition, to ask MPs to commit to strong action on climate change to protect all the things we love.  It was our first opportunity since the General Election to tell our newly elected representatives what matters to us in this crucial year for climate action.
Will you share what you love? (www.fortheloveof.org.uk)
Press Releases
Newsletters
Recently Added Resources
2015 -Suggestions and resources for interpreting the theme, Hope in Action. Download a pdf version OR a word.docx version