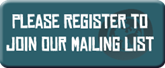 Events
Listed below are just a few of the OWW events taking part this year.
Date:
21 October 2017 11:00 to 15:00
more >>
Like OWW? You may also be interested in these events...
Suggest a Link
If you have any suggestions for useful and relevant links then please complete the form below.