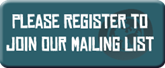 Events
Listed below are just a few of the OWW events taking part this year.
Date:
24 November 2015 19:30 to 28 November 2015 19:30
more >>
Date:
5 December 2015 10:00 to 16:00
more >>
Like OWW? You may also be interested in these events...
Suggest a Link
If you have any suggestions for useful and relevant links then please complete the form below.
News
Press Releases
Newsletters
Recently Added Resources
Learning resource/activity for young people about peace - from Fly Kites not Drones;   suitable for activites in or out of school. find links here: schools ; activities
Organisers' Evaluation Form for event organisers to complete and send to OWW - down load the word.doc from here
Finding images for exhibitions, posters, activities, teaching - some useful guidance from Think Global - see links here or go to Global Dimensions website here (6 Nov. 2015)
Teaching resources for KS1 and children's activities (5 - 7 year olds) from Traidcraft -  here (8 Oct 2015)
Quotations about Hope in Action (includes: hope; economic inequality; gender equality and an inte faith section about inequality.Down load as a word.doc from the Discussion resources page here (8 Oct. 2015) 
Pledges to Inspire Action -plus suggestions for use at events. (word.doc) (7 Sept 2015)
Worship resources  to support Traidcraft's Justice campaign on Faith Resources page. (7 Oct. 2015)
New children's resources from Christian Aid for OWW 'Hope in Action' : School Assemblies (primary and secondary) here;  Children in Church here. (7 Oct. 2015)
Event participants feedback form  (for organisers to collect feedback from participants at OWW events
)
 (word.doc)
2015 -Suggestions and resources for interpreting the theme, Hope in Action. Download a pdf version OR a word.docx version