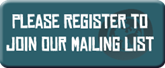 N.B.  This page is under construction 
The 2017 theme is:
GOOD NEIGHBOURS
My World Depends on Us
The strap line, "My World Depends on Us", is the theme chosen for 2017 by the North South Centre's Global Education Week Network, of which OWW is a member. The aim is to focus on the Sustainable Development Goals.
OWW will explore how we can become better neighbours using the theme to help us pursue:
-  active citizenship; 
-  media literacy and critical thinking to:
- counter populism/extremism and hate speech;
- hold our government to account by promoting awareness of the UN Sustainable Development Goals. 

"Who is our neighbour?"  - Here are a few ideas to set you thinking:
 If a good neighbour would not dump toxic waste in her next door neighbour's garden, surely it has to be equally unacceptable for us burn fossil fuels  that produce greenhouse gases that change the climate and, for example, flood the fields of our Bangladeshi neighbours or raise the temperature so that our neighbours in Uganda and Nicaragua can no longer grow the coffee they depend on for their livelihoods?
Extending the concept of Good Neighbours beyond the local to the world scale offers opportunities to explore how post Brexit Britain can relate to neighbours in Europe and around the world through trade and aid relations and compliance with the UN Sustainable Development Goals.
How does the concept of good neighbours apply to how we should behave towards refugees at the global and local levels? 
If good neighbourliness means more than just being quiet and avoiding being a nuisance, it means (according to various faith traditions) actively looking out for our neighbours to ensure their needs are met. That view has far reaching implications for what we as individuals and nations should be doing about the Sustainable Development Goals.
To find out more about the theme come back here, soon.