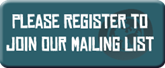 Ubuntu: One World Family.
Global concerns of environmental justice and development permeate the conscience of all major world faiths.The role that faith communities play in communicating a message of social responsibility is great; when we look at responses to global inequalities and injustices across faiths, the common ground which binds humanity comes into sharp relief.

One World Week's 3 year project, 2008 - 11, 'Exploring Ubuntu – One World Across Faiths', was funded by the Development Awareness fund of the Department for International Development (DfID). It built upon OWW's previous work in linking faith with global injustice issues, to develop a more inclusive approach to OWW events. The booklet 'Piecing Together One World' encapsulates the outcomes of the project in a Handbook to help OWW local organisers to put on inclusive events.

The word, 'Ubuntu', is an ancient Bantu (Zulu) word which acknowledges the oneness of humanity, and the need for 'active togetherness'.

'Ubuntu' encapsulates the 21st Century ethos of OWW: that it is only through working across boundaries of culture and faith that we can build just and peaceful societies and a greener planet.
At OWW we believe that when people from diverse backgrounds come together and find they share in a common goal of global justice, lives are transformed and enriched. As part of the Ubuntu project we compiled a series of resources on an Islamic response to hunger and poverty. These resources are aimed at Muslims and non-Muslims alike, for use at Muslim, Christian and inter faith events.
Visit our Faith Resources page to download these resources.
We would like to thank the following organisations for working in partnership with us on the Ubuntu project:
• CAFOD
• Islamic Relief
• Islam Awareness Week
• Muslim Aid
• Members of the Interfaith Network
OWW became an independent Charitable Company at the beginning of 2006. It is a development education charity; it is non-political and non-sectarian. OWW's Vision, Mission and Aims emphasise the importance of working inclusively with everyone to address global and local challenges to achieve justice, peace and sustainability for all.
Milind Kolhatkar, One World Week Chair (until 2012), says:
The handbook "Piecing together One World has been created out of our learning from the Ubuntu project. The word 'Ubuntu' is an ancient word for the oneness of humanity, and our need for and delight in 'active togetherness'.
'Ubuntu' encapsulated the ethos of this project: that it is only through working across boundaries of culture and faith that we can build just and peaceful sustainable societies and a greener planet.
We have learned much over the course of the project about how people from different faiths, cultures and interests can work together locally and strengthen their communities to make change as a group. We have encapsulated the key lessons from the project in this book and very much look forward to seeing people carrying on the Ubuntu ethos.
Milind Kolhatkar – Chair of Trustees (2005-12) 
What the funders said about the completed project
Some frequently asked questions

1. Why did OWW focus on Islam?

It was decided that there should be a focus on one faith initially for this project. Since its origin, OWW has been associated with the Christian faith and many supporters organise events within the Christian Church. The obvious link should be the next largest faith group in the UK so Islam was chosen. Through raising awareness of how Islam tackles issues of poverty and injustices, we hope that an understanding of development issues will spread more widely throughout UK Muslim communities. We also hope that an understanding of an Islamic perspective will be spread to non-Muslims.
2. Doesn't having a focus on Muslims exclude all other faith groups? Why is OWW not working with all faith groups?

OWW actively encourages people to work inclusively with all faith groups and none. The guidelines for inter faith work encourage all event organisers to involve more people from a range of faith backgrounds, and no faith background, in their events. There are many OWW groups that have been working at an inter faith level for a number of years, while there are others for whom it has not been a regular practice. Through focussing on gaining support for OWW from within UK Muslim communities, OWW has been engaged in a very fresh, newly emerging movement towards inter faith work. Our decision to focus on one faith group was been informed by both the desire to produce high quality material, and our limited capacity, which provided us with the time and resources only to cater to one faith group initially.
Resources offered for the 2010 theme, 'Peacing together One World' included prayers for peace from many faiths and PowerPoints, quizzes and quotations which were multi faith. Likewise for 2011, Living for One World' resources included multifaith materials.
3. Why has OWW produced a range of resouces with an Islamic perspective?
In producing resources for 2009, OWW purposely included some resources that illustrate an Islamic perspective on social justice issues. We hope that these resources will:
1. provide a visual tool on an Islamic perspective, which can be used as a stimulus for discussion during Muslim OWW events
2. demonstrate to non-Muslims, an Islamic approach to social justice issues
3. provide a starting point for discussion on faith values, in both a Muslim and/or inter faith setting
4. provide the opportunity for non-Muslims to engage with a faith that is different from their own with the potential to find common ground and shared vision
4. What about people of no faith?
OWW events do not have to include a faith dimension. Many existing supporters have no faith background and work alongside people who do have a faith background. The vision for OWW is for everyone to work across boundaries, so that all of us can make a difference in tackling world poverty and injustice.