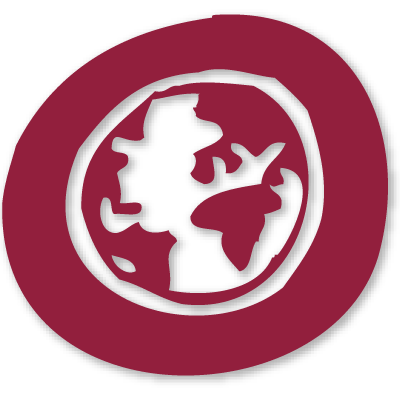 Privacy Statement
One World Week (OWW) takes the privacy of its supporters very seriously and is committed to protecting your privacy online. This Policy explains the privacy and the data protection practices that apply to the official website.
This statement is made in the light of the requirements of the Data Protection Act 1998 in order to alert valued contacts to the OWW data processing practices which will govern the processing of your data. If you have any queries about this statement please email us at: oww@oneworldweek.org
In this Policy references to One World Week or to 'we' or 'us' are to the OWW charity (registered charity no. 1107762).
Our aim is to safeguard our supporters' privacy while providing a personalised and valuable service. Collecting personal information is necessary if we are to satisfy the expectations and requirements of our supporters, e.g. by communicating with them and providing an interactive service. We appreciate that you do not want the personal information you provide to us distributed indiscriminately and here we explain how we collect information, what we do with it and what controls you have.
What information do we collect?
We collect two kinds of information about our supporters:
1. non-personal information such as IP address (the location of the computer on the internet), pages accessed and files downloaded. This helps us to determine how many individuals use our sites, how many people visit on a regular basis, which pages are most popular and which pages are least popular. This information doesn't tell us anything about who you are or where you live, it simply allows us to monitor and improve our online service.
2. personal information such as name, postal address, telephone number, email address, date of birth (where appropriate), card or bank details, information about your interests and hobbies etc. We collect this information only in connection with specific activities, such as registration for events or special promotions, product purchases, feedback, donations, competition entries etc. The information is either needed to fulfil your request or to enable us to provide you with a more personalised service. You don't have to disclose any of this information to browse the sites. However, if you do choose to withhold requested information, we may not be able to provide you with certain services.
How do we collect information?
We will obtain personal information from you when you enquire about our activities, register with us, send or receive an email, make a donation or otherwise provide us with personal information. We may also receive information about you from third parties, for example from a friend who wants to tell you about the website, our projects, newsletter or an appeal etc.
What information do we collect?
The types of information collected might include names, date of birth, e-mail address, postal address, telephone number, fax number and credit/debit card details.
How do we use this information?
Any personal data relating to you will be used and recorded by us in accordance with current data protection legislation and this Privacy Policy. We will use the information you provide to us to:
*fulfil your requests, for example: applications to register for events, donations, competition entries, participation in campaigns and provision of information
*process sales transactions, donations, or other payments and verify financial transactions
*handle orders, deliver products and communicate with you about orders
*identify visitors
*provide a personalised service to you when you visit our website eg by customising the content and/or layout of our pages for each individual user
*record any contact we have with you
*prevent or detect fraud or abuses of our websites and enable third parties to carry out technical, logistical or other functions on our behalf
*in aggregate (and therefore anonymously) to profile your use of the website and carry out research on our users' demographics, interests and behaviour to help us gain a better understanding of how our supporters navigate and use the website, and to enable us to improve our service to you
*provide you with information which we think may be of interest to you, as explained below:
As well as using personal information to fulfil requests, we also like to keep our supporters informed about the OWW's activities, campaigns and promotions or about updates to our website. Although we don't sell or rent personal information, we do agree, from time to time with other like-minded organisations to contact each other's supporters for mutual benefit. In addition, we sometimes may want to contact our supporters with offers from companies that could benefit the OWW and that may be of interest to you.
By entering an OWW competition, promotion or campaign you will generally be agreeing to receive mailings, emails or text messages from the OWW. In other situations, when submitting your personal information, you will be given the option not to be included in mailings or other contacts from the OWW or other organisations (whether by post, email or other electronic messaging, telephone or fax). If you don't want to receive this information, simply follow the instructions shown.
If you do agree to receive this information (whether by entering a competition, signing up for an event or otherwise), and later decide that you no longer wish to be contacted, you can change your mind at any time by leaving an email message at:  oww@oneworldweek.org
If we contact you by email or text message, each time you receive a message you will also have the option to decline to receive further information from us in that manner.
We may use other companies to provide services on our behalf, including packaging, mailing and delivering purchases, answering customer's questions about products or services, sending postal mail, emails and text messages, analysing data and processing credit card payments. We will only provide those companies with the information they need to deliver the service and they are prohibited from using that information for any other purpose. We require all such companies to treat your personal information as fully confidential and to fully comply with all applicable UK Data Protection and consumer legislation.
We may disclose aggregate statistics about our site visitors, customers and sales in order to describe our services to prospective partners, advertisers and other reputable third parties and for other lawful purposes, but these statistics will include no personally identifying information.
We may disclose personal information if required to do so by law or if we believe that such action is necessary to protect and defend the rights, property or personal safety of the OWW, the website or its visitors.
Except as indicated above we will not use or transfer this data to any third parties without your prior permission.
Links to other websites
Our official website contains links to other sites. We cannot be responsible for the privacy policies and practices of other websites, even if you access them using links from our websites. We recommend that you check the privacy policy of each site you visit.
In addition, if you linked to our websites from a third party website, we cannot be responsible for the privacy policies and practices of the owners or operators of that third party site and recommend that you check the policy of that third party site and contact its owner or operator if you have any concerns or questions.
Do we use 'Cookies'?
'Cookies' are small pieces of information stored on the hard drive of a user's computer that contain information about the user.
One World Week uses session cookies to ensure that you can interact with our web sites successfully. These will record data entered by you so that it is available from one screen to the next, but it is not recorded or held by us after you leave our web site. These session cookies exist only as long as the browser remains open. Once the browser is closed, the cookie is deactivated.
If you want to prevent our cookies being stored on your computer in future, you may do so by referring to your Internet browser's instructions. You can do this by clicking on the "Help" menu there-in. Please note however that if you disable our cookies you may not be able to access certain areas of our site. Further information on deleting or controlling cookies is available at www.AboutCookies.org.
How do we protect personal information?
We take appropriate measures to ensure that the information disclosed to us is kept secure, accurate and up to date and kept only for so long as is necessary for the purposes for which it is used.
Will we disclose the information we collect to outside parties?
As indicated above, we may pass your information to our service providers, agents and associated organisations, and, if you have consented, to other organisations who may share our objectives.
We may also need to disclose your information if required to do so by law.
Your consent
By providing us with your personal data you consent to the collection and use of any information you provide in accordance with the above purposes and this privacy statement.
You also consent to our transferring your information to countries or jurisdictions, which do not provide the same level of data protection as the UK, if necessary for the above purposes. If we do make such a transfer, we will, if appropriate, put a contract in place to ensure your information is protected.
Right of access
You have the right to ask for a copy of the information we hold about you (for which we may charge a small fee) and to have any inaccuracies in your information corrected.
Changes
If your personal details change, please help us to keep your information up to date by notifying us at by email at: 
We reserve the right to amend this privacy statement. If we do so, we will post notice of the change on our website and you will be deemed to have accepted such changes.
Copyright
Copyright Applies
The contents of this web site may be reproduced freely for personal, educational or in-house purposes. Any other reproduction, e.g., for commercial purposes or private gain is subject to copyright licensing from OWW. All rights reserved. If in doubt, please contact the Web Editor at our Head Office for clarification.
© Copyright (2007).
Copyright Disclaimer
By sending photos/images and/or written material you are transferring copyrights for use in future OWW publications or website.
We will not sell on your photo/images, but reserve the right to use for any other purpose.
If we have unwittingly used your material or copyright material without prior permission please accept our sincere apologies. Contact us with details of the image/s or materials that are being used in error and we shall remove them or make proper acknowledgement, as you prefer.
Disclaimer
One World Week is not responsible for the content of external web sites and does not endorse their content. External websites may also contain viruses for which we are not responsible.
Although great care has been taken in the preparation of information on this site, One World Week does not and cannot guarantee 100% accuracy thereof. Anyone using the information contained in this web site does so at their own risk.
We are aware of a number of web sites purporting to be those of One World Week. Visitors should please note that we are not in any way responsible for, nor have control over, any other sites using our name. Likewise, we are not responsible for any unofficial web sites created by friends of, or OWW support groups, volunteers, business interests or well-meaning enthusiasts that you may visit. We do not endorse, nor in any way approve, the content of said sites.
Images
Although every attempt has been made to make sure all the images and pictures shown on this website are accurate, they should be considered to be for illustrative purposes only and do not necessarily reflect the subject they represent. In order to protect the identities of people we help, images of models may have been substituted for illustrative purposes.