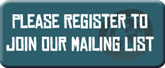 Evaluation Forms
Here you can find the forms for organisers to download to evaluate events and feedback to OWW:
For more on why evaluation is so important please visit the "Why Evaluate"page
Organisers - Please collect data for us and for you!
We have designed a simple Signing-in Sheet and a Participants' Feedback Form to make it easier for event organisers to find out how people attending their event responded to it and which organisations and faiths were represented.
Print out and use whichever is more appropriate for your participants to fill in at your event.
Download the Participants Feedback form here or Signing-in Sheet here .
After the event, please collate the responses and use the data to complete – on line- ONE Organiser's Evaluation Form for each event.  
* Download the Organisers' Evaluation Form for 2016 here
An updated form for 2017 will be available later