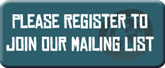 PLEDGES
"Never doubt that a small group of thoughtful, committed citizens can change the world. Indeed, it is the only thing that ever has."                   (Margaret Mead, anthropologist and writer)
More

 

 

 

 

 

 

 


e













Pledges to build an inclusive society

 This booklet contains: ideas for how to use the pledges; dove templates on which to write pledgespledges are presented in a format which enables you to print and cut them out and fold them into cards.

Download a word.doc version here










Peace Pledges to build an inclusive society

This booklet contains the pledges in a format suitable for use in large displays

Download here (word.doc) a version of the Pledges which can be printed and cut out for large dispalys. 

Download here (pdf) a version of the pledges  which can be printed and cut out for large displays




 

 

Hope in Action Pledges




A set of pledges about what we can do to inspire a culture of hope to build a more equal and peaceful world.

Also includes

- suggestions 

for using the pledges at events

- a dove template on which to write them. 

 




"More Than Enough?"  

Pledges 

A set of pledges about living sustainably and 'being more'. 

 

Sharing Destiny

Pledges

As your event inspires people to think positively about caring for the planet and its people these pledges will help them to focus on what practical steps they can take to leave a legacy for future generations of a more sustainable and fairer world. Here are all sorts of ideas for using and displaying pledges at your event including:

as a discussion starter

as a game or competition

to create a display
Pledges about Peace
Be aware of your power to make a difference.  By taking a stand to live peacefully you will not only enhance your life and the lives of those around you but your actions will spread the idea of peace far and wide. Remember, peace is not just an absence of war; it is also environmental stability, economic and social justice, and understanding.
You can use these peace pledges or write your own.  Think about what is important to you, and how you can have an impact in creating a culture of peace for our children.
 OWW events are about learning how we can make a difference and following up that learning with action.  So suggest to all participants at your events that they sign up to one or more of these pledges.
Please note that you can also download a Word version of this resource here. - Word 1997 363KB
Below the pledges there are suggestions on how you could use this resource at a One World Week event.
I pledge to…

Make the Decade for a Culture of Peace live on beyond 2010

Why?

Because the struggle for global peace needs to continue until we are successful.  And while the decade may be drawing to a close and much has been achieved, there is still a lot left to be done.

I pledge to…

Switch to an ethical bank

Why?

Because it is good to know that your savings don't finance the arms trade or hold developing world debt.

I pledge to…

Find out about a religion I do not know much about

 

Why?

Because while the world's major religions advocate peace, people's perception is increasingly that religion is the cause of violence.  Greater understanding decreases suspicion and increases friendship, unity and solidarity.

I pledge to…

Make friends with my neighbours

 

Why?

Because it develops relationships, forges a sense of community and makes us feel part of where we live.  We can look out for each other, so everyone worries less and has greater personal peace.

I pledge to…

Support local community initiatives in my area

 

Why?

Because these projects can bring people together, improve relationships and develop the community.

I pledge to...

Take 15 minutes out of my day to meditate or do deep breathing exercises

Why?

Because taking this time to escape the stresses and strains of everyday life will calm your body and mind, giving you a sense of inner peace.

I pledge to...

Write down the things that are bothering me in a journal, a letter or a list

Why?

Because when we pent up our anger and worries we disrupt our inner peace and are also more likely to lash out at others.  By writing things down you can order your thoughts.  You can throw the writing away afterwards to symbolically dispose of your negative feelings, give your letter to someone and ask for their help or understanding, or simply take time to re-read what you have written and seek a way through the problems.

I pledge to...

Pray for peace at the personal, local and global levels

Why?

Because praying for peace can be a powerful and positive experience, and all faiths teach the importance of peace.

I pledge to...

Try to do only to others what I would have done to myself

Why?

Because if everyone can follow this example we would all be treated with love, kindness and respect, and this would bring peace and harmony to the world.

I pledge to...

Create a place of peace and tranquillity in my home or garden for myself and others to use

Why?

Because it is good to have somewhere quiet to retreat to when life is too hectic.  Opening this space up to others will give them the opportunity to find inner peace, and will create a more peaceful community.

I pledge to…

Turn the tap off when I clean my teeth

 

Why?

Many people don't have access to fresh water, and what the world does have is running out.  Some experts think that we will soon be fighting 'water wars' because of this shortage, so we shouldn't waste what we have.

I pledge to…

Keep buying Fair Trade products

 

Why?

Because buying fair trade means a better deal for the producers, which allows them to feed and educate their families, access healthcare and develop their communities, bringing peace to all those around them.

I pledge to…

Tell my local MP what I would like her/him to do to ensure peace in my community

 

Why?

Because if enough people speak up change will really happen.

I pledge to…

Turn my television off at the set, and not use the remote to leave it on stand-by

 

Why?

Because all that wasted energy is damaging to the environment, and we need to have environmental stability if we are to achieve and maintain peace in the long term.

I pledge to…

Go through my cupboards and check that I am using biodegradable products to wash and package everything

 

Why?

 Because they break down so much quicker than their equivalents and so damage the environment less.

I pledge to…

Share my possessions, time and skills with my family and friends

 

Why?

Because if we work together and help one another, everyone is better off.  It will create stronger friendships and lasting peace in your world.

I pledge to…

Write on both sides of every piece of paper

 

Why?

Because it produces less waste so it is kinder to the environment.  Deforestation ruins indigenous homesteads and animals' habitats, creating social and environmental instability.

I pledge to…

Eat less meat

 

Why?

Because it uses a lot less water to produce grains and vegetables, therefore preserving valuable resources.  It will also create a more peaceful relationship with the environment.

I pledge to…

Buy organic goods whenever possible

 

Why?

Because other crops are sprayed by highly pollutant insecticides which not only damage the environment but the communities around the farming areas.  Health, economic and environmental sustainability are key aspects in ensuring lasting peace.

I pledge to…

Eat local fruit and vegetables when in season (not forced in glass houses) and continue to eat Fairtrade imports too

 

Why?

Because local produce uses less energy than do goods imported by air.  Most imported Fairtrade produce comes by boat – so it uses less CO2 energy in the production costs than local glass house crops.  Supporting your local farmers will bring peace and stability to your community, and poor farmers in developing countries depend on export crops and a fair wage for their living.

I pledge to…

Buy wood with the FSC logo on it

 

Why?

Because wood consumption is so high that many forests are being illegally logged.  This symbol verifies that your wood is from a sustainable source.

I pledge to…

Take a shower

Why?

Because it saves 50 litres of water to take a shower instead of a bath.  The UK has less available water per person than most other European countries.  The amount of CO2 produced in a year by an average family's water consumption is the same as a return flight from London to New York.  Therefore, saving water will help alleviate climate change and can make the water scarcity problem in another country less severe.  It will also save you money on your water and energy bills.

I pledge to…

Take action against injustice

 

Why?

Because whether it is an apparent miscarriage of justice which has been reported in the media or a local event in your school, community or workplace, writing a letter is powerful tool on the side of right.  You cannot have peace without justice.

I pledge to…

Tell a friend about fair trade

Why?

Because the more people who buy fair trade the bigger impact we will have on gaining trade justice and changing the lives of producers around the world.

I pledge to…

Start a direct debit to an agency that works alongside the world's poorest people

 

Why?

Because when charities have a regular income rather than occasional gifts, they can plan better and use the money in more efficient ways to implement and sustain peace and justice through various initiatives.

I pledge to…

Make compost

 

Why?

Because although 60% of household rubbish could be composted, 80% of it is ending up in the local landfill site.  As these sites fill up new land must be found to dump waste, which damages the local community and the global environment.

I pledge to…

Find out about and use toy libraries

 

Why?

 Because you save money, get to know new people, and limit the consumer demand for 'throw away' plastic toys.  You will create peace at the personal, local, and global levels.

I pledge to…

Recycle everything I can and use recycled goods whenever possible

 

Why?

Because it creates less waste, so you are helping the environment.

I pledge to…

Give life-changing presents

 

Why?

Because billions of pounds are wasted every year on unwanted gifts.  But through Oxfam or Christian Aid (among others) you can buy packages that deliver a beautiful card to your friend and chickens, medical equipment or a goat to a family in the developing world.  Peace cannot be achieved without simultaneously combating poverty.

I pledge to…

Re-use my plastic carrier bags, or buy a 'bag for life'

Why?

Because it will help to limit the amount of plastic bags that end up in landfill sites, killing helpless birds and animals.

I pledge to…

Reduce my speed and stick to the speed limit

 

Why?

Because slower driving will cause less accidents and will lower your CO2 emissions.  You will help to ensure safety in every community you drive through and help to limit climate change.

I pledge to…

Turn down the central heating thermostat by one degree

 

Why?

Because by putting on a cosy jumper instead you are helping to limit global warming and the damage that it does across the world.

I pledge to…

Count to ten before speaking, if I feel like I am losing my temper

 

Why?

Because talking calmly solves a lot more problems than shouting or lashing out.

I pledge to…

Wear a red or a white poppy

 

Why?

To remember all the soldiers who have fallen in battle since WWI, to support the care of the families that have been left behind and to signify your dedication to peace.

I pledge to…

Find out about non-violent protest

 

Why?

Because it is important to remember that aggression is not the answer, and that with patience, words and peaceful action you can bring about real change for the better.

I pledge to…

Praise good behaviour

 

Why?

Because praise inspires people and encourages more of the same.

I pledge to…

Read and share good news stories

 

Why?

Because they will put the bad news into perspective, demonstrate the success of the 'Ubuntu' ethos and inspire people to believe that a better world is possible.
What next?
Hold an OWW Peace Pledge event!  You could separate the pledges from the reasons, and ask people to match them back together.
Put all of the pledges into a 'Pledge Box' and take it in turns to pick one out.  Discuss how the pledge could be implemented.
Put your pledge into action and make sure you regularly check how well you are doing.  Encourage others to join you, and keep each other motivated.
Display your pledges by writing them on strips of brightly coloured paper and linking them together in a 'Peace Pledge Chain' that could be displayed in your office, school, place of worship or community centre.
Have a Peace Pledge Tree, or create a collage of colourful hand prints with the pledges written over them.
Click here to see more activities