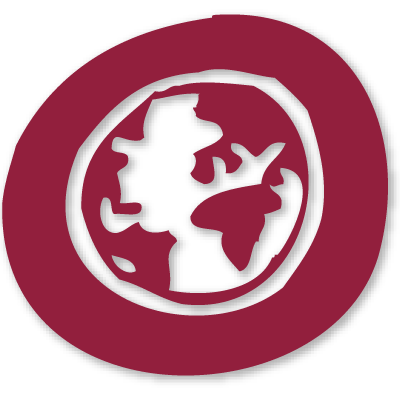 Case Study 4: Manchester
How it worked:
The Greater Manchester area is home to a hugely diverse population. Regional Facilitator, Saleem Oppal, a Muslim working with the Black Environment Network, made the decision to target two areas for the events. Central and East Manchester were chosen, two areas with particularly diverse communities and recent incoming migrants, where tension was perceived as a result of recent immigration. Three projects were planned here, with two happening, and a third deferred until autumn 2008.
Muslim Young People visiting Holy Trinity Church
This was a project involving young people aged 11 to 14 from the Muslim community around the Aston area of Tameside visiting a local church, Holy Trinity.
The young people were from a local Madrasa and the idea was for them to explore myths and understanding, develop knowledge and become aware of the similarities and the main fundamental differences between Islam and the Christian faith from a real practical experience. Fifteen young people met with the vicar of the church in a coffee morning , a non-threatening and positive forum. While the conversations focused on faith, this interaction was positive in that it opened up dialogue and sewed the seeds for similar forums in the future where global issues, particularly those affecting Muslim – Christian relations, could be tackled more directly.
The project at the outset raised some concerns amongst the parents who questioned the validity and the purpose of the visit. The community was not familiar with One World Week, which led to scepticism as to the purpose the visit. Some parents felt that their children's social and educational needs, including religion, were being met at home, school, mosque and at the madrasa. They, therefore, concluded that the visit was not necessary and expressed concerns as to what the children would gain from such a visit. A great deal depended upon the level of trust between the organiser and the parents and also upon the credibility of the organiser: whether he could have addressed the questions which the parents from the Muslim communities might have raised.
Because Saleem and those working with him knew some of the parents prior to the start of the OWW project, they were able to alleviate any major concerns or, indeed, any misconceptions that parents had or that arose. However, this trip raised the consideration of credibility as an issue – how difficult it is even for someone from the same faith to try and suggest activities which take people out of their local faith community, if there is not a shared understanding of the aims and background to the idea. It also highlights that personal relationships are a good way to start talking about potentially difficult ideas, as there is likely to be less prejudice.
The "Community Cohesion" conference
This conference, organized by Tameside Inter Faith Forum Group, provided immense opportunities for networking and integrating with diverse individuals, community groups and faith groups.
The venue (Dunkenfield Town Hall - Tameside) was an excellent choice as it provided a safe and a neutral environment for communities to integrate and feel at ease. Religious, faith and community based venues would have created difficulties for some members of the communities to attend. Timing was also pitched appropriately, with an early evening start.
In total, four workshops were held, which were well coordinated and facilitated and provided sound platforms for discussion in relation to the following topics. Faith and non-faith organizations were also able display their work.
1 Community Cohesion
2 Social Inclusion
3 Community faith groups and the Media
4 Police and BME [Black and Minority Ethnic] faith groups
5 Integration of religious venues
6 Young people and faith
7 Impact on religion and communities since 11th September
8 Tolerance, understanding, and acceptance
9 Culture change
10 Image and clothing
Despite a diverse audience involving 150 individuals from local organisations and community groups there was a lack of representation from the Muslim community, although faith leaders of all faiths had been invited. There is work to be done to build trust and inclusion with the Muslim communities in the area, as reflected in the learning points.
Tameside Inter Faith Forum Food Event
In the initial meetings to do with the project there was a proposal to hold a food event involving the BME and the faith communities around the Tameside and the Manchester regions. This event would have taken place outside the Town Hall on a particular market day when the area would have been be busy with shoppers and the general public to create a joyful, educational and a fun event. Various light snack foods would have been prepared and cooked on site and free samples would have been given to the public to experiment, understand and explore foods from different regions and parts of the world.
Due to time constraints, this event was postponed until Autumn 2008, when it would aim to involve different faith groups in creating a better understanding, awareness and tolerance of each other, through sharing food; to address some of the tensions and issues of community cohesion and social inclusion, and begin to tackle some of the barriers within the communities. This event would draw people in through the sampling of global cultural food available locally, and provide an opportunity to draw attention to growing global food shortages, malnutrition – perhaps through a leaflet handed out or through an exhibition in a place local communities go to.
What we learned about... Muslim communities engaging with other faith groups was that:
publicity and promotion is vital. The biggest issue was lack of awareness of One World Week, particularly within the Muslim communities. Publicity can make use of local community networks: choose those that are "resourceful, resourced and meeting regularly" is the advice of Saleem. If the concept of OWW is familiar, people will be much more likely to embrace the idea of getting involved.
establishing trust, representation and understanding within any faith community is key. It is perhaps particularly important when working with groups who feel they are best able to meet their own needs from within, or who have a history of being misunderstood or misrepresented by the dominant culture. For example, if wanting to work with people from a local Muslim community, find the medium though which they communicate about community issues and get involved in that. Perhaps utilise community radio/community slots on commercial or regional radio (try to establish a One World Week slot!).
use of the words 'Muslim community' is an issue. There is not a single Muslim community. This is of course true of other faith communities or communities of interest.
The key is confidence of people to talk to each other and, also, to hear what is actually being said. This case study showed that this is difficult enough from someone of the same faith as those he or she is trying to reach out to and is likely to be more difficult for someone with no connections. The key to really communicating is finding what you have in common and taking time to get to know people. Talking about a global issue of common concern might be a great way of achieving that – focusing on something bigger than the local and the immediate.
What we learned about... getting groups together in an inner city context
Effective events take time. Give time to take up the opportunity to get involved with actions that will make a difference both to local communities but also have a global impact.
It is a big challenge to win the trust of some faith groups – different approaches using creativity and personal connections, and not giving up, is key.
Working across ages and generations is effective – children or young people may take a lead on dialogue with those from different communities, their parents overcoming initial scepticism and taking an interest themselves. This was also borne out by the Maldon case study.
Interesting to see how OWW helped Muslim parents to open up their minds.
Use neutral venues – the town hall is a good venue because not only is it neutral, but it lends credibility as it belongs to the geographical local community, not to a particular community of interest.
There may be situations where it is helpful for some events to be taking place within 'communities' initially to build up understanding of OWW and develop confidence to undertake shared ventures with those from outside that particular community.
In this case study, the links between local activities getting people from different faiths and communities talking together and better global understanding is clear. There is so much stereotyping and misconception regarding Muslim individuals and communities by other communities, both in the UK and in the international context, that greater understanding based on the development of personal relationships is key to seeing beyond those prejudices. In other areas of the country, OWW events took a different approach which did explicitly include a global context when dealing with 'isolated' communities. In Portsmouth the local OWW organisers focused on environment and climate change as a hook to draw faith communities together, with a degree of success.