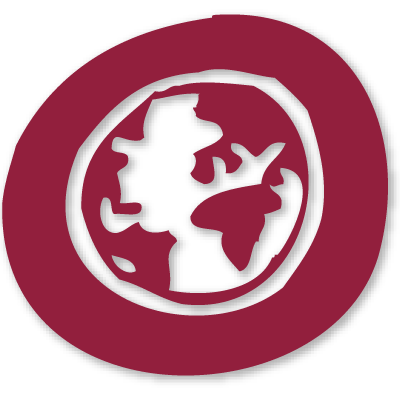 About OWW
One World Week offers inspiration and hope to encourage people to take action to build a just, more equal, inclusive and peaceful world that safeguards environmental resources for future generations. OWW seeks to raise people's awareness and understanding of the injustices which cause poverty and conflict across the planet and in our local communities and threaten a bleak future for our children. One World Week is building a movement for change in two ways:
Events are organised by local volunteers to bring people together to learn about the global issues, inspire them and share ideas about what they can do. They happen mainly in October each year, although events can and do happen at other time to suit the organisers.
Information, inspiring stories and ideas for action are shared on social media. This goes on all the year round.
For more about One World Week's vision and aims, please visit OUR VISION page.
Why do we do this?
We believe that:
injustice, inequality and prejudice are not inevitable but man-made, so we can change them;
when we understand each other's perspectives, our lives can be transformed and enriched;
we are all part of one interdependent, human family– the African (Zulu) word, 'ubuntu', or 'active togetherness' sums it up in the thought-provoking and profound idea: "I am because you are".
How do we work?
OWW's Vision, Mission and Aims emphasise the importance of working inclusively with everyone to address global and local challenges to achieve justice, peace and sustainability for all.
We choose a theme each year to focus on a particular issue that has topical relevance (we consult with our National Working Group and others in the choice and the title). The theme is always broad enough for a wide range of organisations' supporters to engage with it.
OWW communicates with supporters through this website and e-newsletters. It is overseen by a Board of Trustees and staffed almost entirely by volunteers including some of the trustees working in a volunteer capacity. We have no physical office.
One World Week can only happen through its supporters. The supporters plan, organise and publicise local events. The website stimulates and provides ideas and resources for event organisers and for people to share on social media.
OWW works with National Working Group. Members including development NGOs, faith organisations, campaigning organisations and a school-focussed development education organisation. OWW can be used by anyone or any organisation that supports our aims – it provides a week during which to focus on understanding as an inspiration to action, rather than just fundraising.
More on this on the "Who supports OWW" page.
Is OWW for you?
If you want to take part in learning together about what people can do to address global issues, then OWW is for you.
If you want to celebrate the diversity of cultures in Britain today, or where ever you are, and enjoy each other's company as you discover shared values and work together on common concerns, then OWW is for you.
Take a look at what we believe - if our aims strike a chord with you, then OWW is for you, whoever you are, wherever you are, whatever your affiliations.
OWW is open to anyone to take part.
If you support OWW's aims, you or your organisation can put on a OWW event. You can plan and organise with others to share ideas and values and to spread the learning. This website has resources and links to other websites help you.
Visit the "Doing One World Week" pages to see how you can be a part of it.