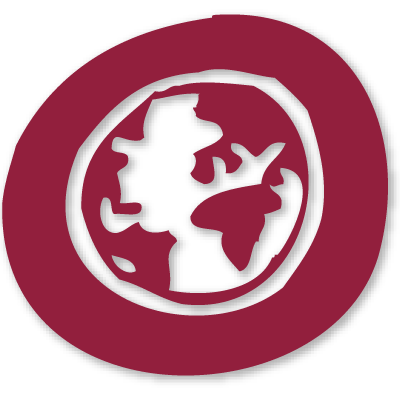 Recruitment of Volunteers and Trustees
One World Week has been changing the way it operates. We are becoming a virtual organisation run and staffed by volunteers. This  allows us to continue to deliver OWW on a sustainable basis
Can you help One World Week find additonal national volunteers?
If you are a OWW supporter already, could you consider taking on any of these roles yourself?
Don't be shy - we need you - so please contact us to discuss futher how we could match up you talents and time to the roles listed below
Trustee Roles
OWW's Board of Trustees is seeking to recruit new members NOW on to the Board. For more information about what is involved and an application form, please download an application pack here: Word. or  PDF
Volunteer roles
We have a wide variety of volunteer roles for anyone willing to give the occasional bit of time to One World Week. Volunteers will ensure that the work the charity carries out is possible and will provide invaluable support to the trustee team. They can work from home or possibly hot-desk from a partner organisation office.
| | | |
| --- | --- | --- |
| Volunteer Role | Tasks | Frequency |
| Theme Design | Finalise theme / strapline / image in consultation with Trustees / partners, in line with the European Global Education Week Network. Write up summary for website. | Spring - several days |
| Publicity | Commission explanatory publicity (incl. leaflet). Organise leaflet / poster design & web-distribution. | Spring - several days |
| OWW resources team | Commission / oversee OWW resources, incl. OWW worship materials for a service, quotes, pledges, local press release. related to the annual theme | Spring / Summer – few days |
| External resources | Identify external resources to inspire and inform event organisers. Obtain permission to adapt / link from our website. | Spring / Summer – several days |
| Website team | Monitor/update OWW website. Several discrete tasks can be identified (e.g. campaign updates; enter events; put up resources, add news items). Analyse web stats. | Several hours a week, peak September |
| Social Media | Build/maintain a Social Media presence. Linked to the website activity. Facebook, Twitter, instagram etc. (we have just one volunteer working on Facebook but more are needed to share this work) | An hour / week |
| National OWW meetings | Arrange national OWW Working Group meetings — consulting with Trustees and partners and others on dates, venue, agenda, writing minutes.  | 2-3 times / year |
| Evaluation of OWW | Update Evaluation Form. Gather forms and photos from event organisers, log results, write summary report. | Autumn — several days |
| Fundraising | Fundraising — monitoring opportunities and acting upon them, in conjunction with Trustees. | Few days / month |
| Trustee or Advisor | Member of Board of Trustees / Advisors plan & implement strategy, maintain the charity, oversee activities & reports. (  for information and application form download Trustee Application Pack here: Word doc. or  PDF | Few hours / month |
We urgently need, right now, some volunteers to:
collate and/or analyse the responses from the OWW evaluations; 
represent OWW at a local or national event you are attending;
contribute to OWW's Facebook page, (a shared task) 
Tweet etc for OWW
research quotations about our Changing World (between now and end July, 2018)
design word searches for the World is Changing and Sustainable Development Goals, for children and adults (between now and end July, 2018)
Person specifications
Essential:
Share OWW's aims, mission and values. see website page
Computer literate. Good communication skills. Able to meet deadlines.
Team work whilst working in isolation — at home or hot-desking in someone else's office!
For further information, to express an interest or to apply by please contact us ASAP by email.