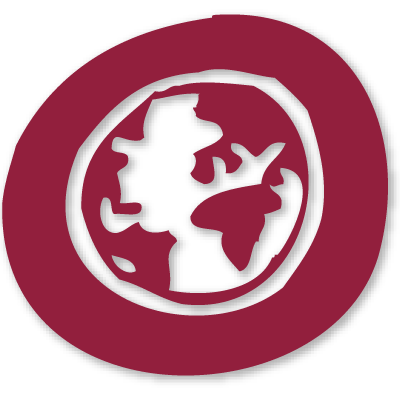 Our Vision, Aims and Strategy 
This page outlines the basic beliefs of OWW and how the vision, aims and strategy developed from 2020, first, in the context of the global COVID pandemic and then for a future from 2023 without the guiding OWW charity:
We believe that:
In our interdependent world, what each of us does affects all others and earth's natural systems that sustain us.
When we understand each other's perspectives, our lives can be transformed and enriched.
People are much more likely to take action for change when they have hope derived from experience that their efforts to counter injustice, inequality and prejudice will succeed.
Together, as committed individuals, in our communities and globally, if we work urgently, we can regenerate the natural world, our home.
Our VISION of OWW is of:
People working together to build a just, peaceful and sustainable world.
MISSION - What we want to do:
We want to contribute to a network of co-operating individuals and organisations to provide opportunities for people from diverse backgrounds to come together to:
acknowledge our interdependence;
learn about global justice, spread that learning and use it to
take action to increase equality, justice and the health of earth's natural systems, locally and globally.
AIMS – How we want to do it:
establish OWW as a nationally recognised annual event during which organisations hold local events on global issues which involve adults, families and children;
build on OWW's existing work which involves faith, black minority, ethnic, diaspora and refugee communities;
engage the next generation of activists developing new social media approaches;
Encourage individual activists to engage others through social media throughout the year
cooperate with a wide range of organisations at national level to:

encourage all our local supporters to work together with local organisations to use One World Week as an opportunity to deepen understanding of global issues in order to take appropriate action;
use the OWW website to draw attention throughout the year to actions initiated by other organisations OWW works with that relate to the OWW theme;

promote, strengthen, and encourage local OWW events and individuals to:

reach out to new audiences;
increase the effectiveness of OWW as a week and throughout the year for information sharing, learning and action for global justice at a grass roots level.
A strategy for One World Week, in 2020
This strategy was developed and approved by trustees drawing on over 30 years' experience of engagement with One World Week (OWW).
Our vision for OWW in 2020 continued to be of People working together to build a just, peaceful and sustainable world.
CONTEXT 2020-2022

In 2020, the coronavirus emergency forced the whole world to place unprecedented restrictions on social interaction. It was appreciated that physical OWW events would be unlikely to take place in October 2020 and this continued into 2021.
Instead we sought to use the enforced isolation to increase our communication with each other through social media, post and telephone,  to raise issues, discuss and take actions to promote global justice in all its economic, ecological and cultural dimensions.
Many rich country governments put in place unprecedented measures of support for their national public services, stalled businesses and destitute individuals, during the emergency.
OWW asked whether this could be an opportunity to rebuild a fairer society which:
•           values people above profit;
•           recognises the urgent need to realign consumption with what our planet's natural systems can provide;
•           acknowledges that the coronavirus exposed the weaknesses of national actions alone in the light of global interactions and interdependence of people and natural systems worldwide? 
Was this the moment when we might finally wake up to understand that we can only survive working together with each other and our planet's natural support systems?
2023 onwards 

With OWW, the charity, closed, the organisations, Reboot the Future, with their resource base, Global Dimension, and the Welsh Centre for International Affairs Global Learning Centre will continue to promote OWW ideas and to collaborate with the European Union's Global Education Week emanating from the North–South Centre of the Council of Europe.
Local OWW organisers can continue:
to expand perceptions of what it is possible to do to build a just, peaceful and sustainable world;
to work efficiently with other organisations, to make a significant contribution to building an informed, concerned and inclusive public in the UK;
to re-affirm OWW as a nationally recognised annual occasion during which organisations hold local events which involve adults, families, youth and children engaging with global issues and local impacts;
to share ideas with a wider audience of young adults;
to build on existing work which involves faith, BME and diaspora communities and engage the next generation of activists.
They can plan to:
promote understanding about how we can make changes that will enable human beings to flourish by working with each other and the natural world to forge a society of mutual respect, and an economy that meets everyone's need while reducing impact on the natural environment;
focus on helping individual supporters find information about what is needed to build a fairer and sustainable world and potential actions they can take;
build upon existing relationships and develop new ones with like-minded organisations at the local level;
encourage supporters to increase use of social media throughout the year to share stories, hope and ideas for action.
By:
Sharing resources: ideas, stories and videos about explanation, experience and actions for change from this website and providing links to websites of other organisations on the 'Take Action' page.
using whatever means of communication is available to them including Facebook and other social media.
exploring the possibilities of online meetings (e.g. using Zoom) to share and discuss ideas and make pledges.
Organising local events to bring people together to share perspectives and take action together.