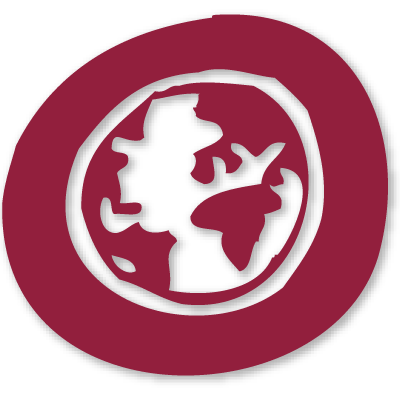 One World Week's 2017 Theme:
Good Neighbours
My World Depends on Us
Being a "good neighbour" means much more than just being quiet and unobtrusive. It includes (according to various faith traditions) actively looking out for our neighbours to ensure their needs are met. It has applications at the personal, local, national and international level.
This theme will involve discussion about who our neighbours are in this 21st century world as we ask:
"What do we need to do to be a good neighbour in a globalised world?"
The UN Sustainable Development Goals (SDGs)¹ have identified the needs of our global neighbours. Governments around the world, including that of the UK, have pledged to address them.
The strap line, "My World Depends on Us"², reminds us that our personal world is directly affected by what we do, purchase, read, say, consume, vote, … and that this does not happen in isolation. Our life depends on how we impact on and influence others in our common experience at home and in the world.
So, local OWW events can explore how we can become "Good Neighbours" globally, by:
acknowledging our responsibilities for some of the ills our global neighbours are suffering,
adjusting our personal lifestyles and
promoting awareness of and playing our part in achieving the SDGs      
We shall need to engage with:
active citizenship,
media literacy,
critical thinking,
all of which are vital tools in acknowledging our interdependence with others, locally as well as farther afield.
Local events might also consider how to be "Good Neighbours" in our local and national communities too:
addressing needs of local neighbours
countering populism, extremism and hate.
More detailed guidelines, "Some suggestions and resources for interpreting the 2017 Theme: GOOD NEIGHBOURS", with examples and links to relevant organisations are available on the Resources>theme page.
The 2017 leaflet is available to download here NOW. 
 Our Facebook page regularly carries examples of activities and ideas relevant to the theme.
----------
¹ In 2015, the UN General Assembly adopted "Transforming our world: the 2030 Agenda for Sustainable Development". It contains 17 goals covering a broad range of inter-linked sustainable development issues. These include ending poverty and hunger, improving health and education, making cities more sustainable, combating climate change and protecting oceans and forests.
² This is the theme chosen for 2017 by the Council of Europe's North-South Centre's Global Education Week Network, of which OWW is a member.