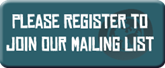 What is One World Week?
One World Week is a Development Education Charity*. Each year, "The Week" is an opportunity for people from diverse backgrounds to come together to learn about global justice, to spread that learning and to use it to take action for justice locally and globally.
* Charity No: 1107762
Login
Thanks to everyone who took part

OWW has been working with over 100 organisations supporting this joint campaign to end hunger (Read why here)

A view from the IF rally, here

The IF campaign assesses what the G8 achieved here.




NB - The Welsh campaign continues until October see their video here

 

 

 

 

 

 

 

 

 

 

 

 

 

 

 

OWW is a member of the Stop Climate Chaos Coalition

Visit their website to find out about an opportunity to take action NOW to urge that Britain sets targets for carbon emissions to limit climate change.

 

Other featured campaigns include:

- drawing attention to the threat to the Arctic   

- 'Putting the brakes on fracking' to prevent damage to the local environment and adding yet more carbon to speed up climate change.

 

Scotland has its own coalition: Stop Climate Chaos Scotland, which helped secure the Scottish Climate Change Act targets to reduce emissions by 42% by 2020. See the video about how they organised here

Current campaign: We Want to See Double

The G8 made some progress on Tax and transparency but there's lots of follow-up action needed to make it work for  developing countries. You can   take action for Tax justice, here. For more about how tax dodging harms the poor, click on the Fat Cat! Learn more from the film, "UK GOLD"(more here)

 's   




If you want to see a fairer food system you could take action here 

Follow the progress of the campaign to support a fairer trade system to empower marginalised and small holder farmers. They produce the majority of the world's food, but they also make up half of the world's hungriest people.

Despite massive lobbying the EU has failed to address the needs of sugar cane farmers in developing countries. But the Campaign is not giving up, so, more details about what's happened and what further actions to take to safeguard the livelihoods of developing country sugar farmers, here

WDM is backing African farmers' movements and civil society groups who have rejected the G8's New Alliance for Food Security and Nutrition as part of a "new wave of colonialism" targeting their food systems for corporate profit. - More on this here : 

WDM will shortly launch a new campaign about agribusiness querying its fitness to tackle world hunger.

WDM's Carbon Capital campaign is about how far more than enough dirty energy projects than the world needs are being funded by British Banks. This would make a very appropriate topic for a OWW event. Read more about it on WDM's website here. Find out about a speaker on this topic visiting a town near you during or around OWWeek on WDM's site here. Work with your local WDM group- more here 

  Oxfam's verdict on the IF campaign here

 

 Current campaigns include: Stop the sugar rush: OXFAM wants us all to tell Coke, Pepsi and Associated British Foods to make sure their sugar doesn't lead to land grabs.

Oxfam says:

 "Too often the sugar in your favourite food and drink is produced by kicking farmers off their land. The rush for sugar means families are loosing their livelihoods and people are going hungry. But you can change this. You can get three big food companies - Coca -Cola, Pepsico and Associated British Foods - to make sure their sugar doesn't lead to land grabs, and help build a better life for poor farmers."

If you'd like to sign OXFAM'S petition you can find it here

 
 
Social Networking
Why not follow us on our social networking sites?