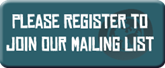 What is One World Week?
One World Week is a Development Education Charity*. Each year, "The Week" is an opportunity for people from diverse backgrounds to come together to learn about global justice, to spread that learning and to use it to take action for justice locally and globally.
* Charity No: 1107762
Login
 

OWW is a member of the Trade Justice Movement.

Click on the logo for more information about their work




 

 

TJM is currently monitoring the progress of the negotiation of the Transatlantic Trade and Investment Partnership (TTIP) betwen the EU and the USA. They believe that this treaty,if passed, "...will prioritise investor interests over the government's ability to protect the interests of people and our environment, and will undermine important elements of our democratic framework."

 

More information about the issues in the news story (above in the right column), "Why you should be concerned about the proposed Transatlantic Trade and Investment Agreement (TTIP)"

Lots more information and news about the negotiations and how you can take action can be found on the 'NO TTIP' website here

 

Next NOTIPP National Day of Action and European Day of Action is 11 October

 

STOP PRESS  Sept 22/3 -see WOW's refutation of letter that Vince Cable has sent to MPs here

 

     

 




OWW is a member of The Climate Coalition (formerly the Stop Climate Chaos Coalition)

For love of each other let's tackle climate change




Day of Climate action 21 September

Thousands from around the world came together - see the report and visit the Climate Coalition website to find out how 'Love ruled' in the London March of 40,000. Find out about an opportunity to PUSH for European Climate Action to ensure that targets for carbon emissions are ambitious enough to limit climate change.

 

Other featured campaigns include:

 

'Putting the brakes on fracking

' 

to prevent damage to the local environment and adding yet more carbon to speed up climate change. 

 

Scotland has its own colition which helped secure the Scottish Climate Change Act targets to reduce emissions by 42% by 2020. See the video about how they organised here

 

In 2014 they are organising a series of events under the banner 2014 Matters more here




Success for the transparency campaign!   The government announced in October 2013 that it would crack down on phantom firms by making a public register of exactly who owns what in the UK.   Follow-up action is needed to make it work for developing countries. You can take action for Tax justice, here.

 

The CLIMATE JUSTIVE campaign continues with ONE MILLION WAYS.

Start off your OWW with Prayer and Action for our climate on 18-19 Oct.2014 - sign up here to get your Church involved.

Christian Aid has launched "Green Light", a joint campaign with ShareAction to persuade our Pension Funds to invest in a sustainable future instead of one of increasing climate change driven by investment in fossil fuels. More here  -   Ideal for exploring using money ethically in your OWW events.




 

 

New Climate Action

Great resources and ideas to use in One World Week. here

Life style tips to help you start Living Differently. here

    

Fairtrade is celebrating the 20 anniversary of the Fairtrade mark this autumn,

Why not celebrate Fairtrade in OWW?

Fairtrade breaks through the exploitation by the food supply chains andmakes changes that bring producer and consumer closer together in a different way of trading that empowers both to live differently.

OWW's partners, Action Aid, are campaigning against tax dodging.

click on the logo to find out more

 

 

You could refer to this as part of Living Differently relating to the ethical use of money.

Success! After three and a half years of campaigning, the EU decided to stop banks betting on hunger. More on our Partners News page  (which links to WDM)

 (see OWW's news story about the TTIP - "Why you should be concerned")




WDM says

:

"The UK government is supporting a series of initiatives which are helping corporations take over Africa's food. Under the guise of tackling hunger, initiatives like the G8 New Alliance for Food Security and Nutrition, will help corporations take control over Africa's land, seeds and markets - at the expense of small farmers"

Read more about their campaign to stop the corporate takeover here




Dirty Coal Tour (part of the Carbon Capital campaign)

WDM, with other organisations, is hosting a speakers' tour around the UK this Oct. and Nov. Speakers from Colombia will talk about the impact of dirty coal mining on their communities.

For venues and more info see WDM's website here




Work with your local WDM group- more here 

 

 Consider taking action with Oxfam,s new campaign: 

"STOP CLIMATE CHANGE MAKING PEOPLE HUNGRY" 




A  New Campaign, which you might like to work with, aiming to counter the voice of the fossil fuel companies. More here

 

 

 

 

 

 

is

campaining for tougher EU rules to break the control supermarkets have over our food supply chains. If you'd like to help  visit the Traidcraft website here

 

Host a Traidcraft stall in OWWeek!
Social Networking
Why not follow us on our social networking sites?
News
Call For Climate Action
For the love of each other, this spring, we are standing with over 100 organisations to call for climate action for the sake of all the things that matter most.
For the love of the food on our plates. For the love of our global neighbours. For the Love of Somerset, the Arctic and the Great Barrier Reef. For the love of country walks and Britain's beautiful seasons.
For the love of all the things we care about, we're taking climate change seriously. And we're not alone.
It's time to stand up, for the love of each other, and demand action.
Will you share what you love? (www.fortheloveof.org.uk)
For the love of video
Press Releases
Newsletters
Recently Added Resources
 2014 - A worship resource from CAFOD - Call of Creation - A PowerPoint for  reflection (added 25 September 2014)
Faith and School resources for 2014: School Assemblies on Living Differently
(added 18 Sept. 2014)
 Press Release Template for publicising your event 2014 (word.doc) (issued 30 Sep.2014)
2014 Theme summary: A4 with 2xA5 single sided leaflets to down load and print for use at planning meetings as an alternative to the full annual leaflet.  

(added 23 April 2014)
Accessibility
We've made every effort to make it accessible and standards compliant whilst also providing a useable and useful hub for everyone involved in One World Week activities. Please let us know what you think.