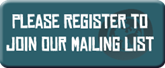 What is One World Week?
One World Week is a Development Education Charity*. Each year, "The Week" is an opportunity for people from diverse backgrounds to come together to learn about global justice, to spread that learning and to use it to take action for justice locally and globally. More
* Charity No: 1107762


ONE WORLD WEEK - 2O17
will be from Sunday 22n

d

- Sunday 29

th

October  
but you can hold One World Week events any time it works for you!
HAVE YOUR SAY on a theme and a title,
which we try to co-ordinate with the European Global Education Week Network - 
We would love to have your views on what you would like OWW to focus on in 2017.
Do you want to develop further some aspect of the 2016 theme or focus on a different set of issues? 
Please email the OWW team 
Can YOU help One World Week?
     Could you, for example: 
collate and/or analyse the responses from the OWW evaluations? (Dec. 2016 - Jan.2017) 

represent OWW at a local or national event you are going to?

Contribute to OWW's facebook page? (a shared task)
If you could offer a few hours a week, a month or occasionally, to help with tasks like these, share with OWW event organisers and keep OWW working, please consider the range of volunteering opportunities  here 
 Partners Campaigns and Activities
Many of One World Week's partners run campaigns and activities relevant to the OWW theme. 

You will find summaries and links below 

One World Week is the UK representative of North South Centre's Global Education Week

The 2016 week is from 14-20 November. The theme for 2016 is "Acting together for a World of Peace".

Positive Development Stories

Courses and resources for teachers - here

New resources about migration - here

Images for global learning - How to find the best ones? - here

Inter Faith Week 2016 took place from Sun. 13 Nov.  - Sun. 20  Nov.   -

 How it all wen

t  here

 New Resource for Interfaith Activities:-

Inter Faith Week Toolkit  here

Next steps  here

Great global education resources for Muslim Schools available

OWW is a member of the Trade Justice Movement currently focussing on TTIP and CETA and what Brexit might meas for trade deals

Click on the logo for more information about their work

"Take Back the Power"

TJM has been monitoring the progress of the secretive negotiation of the Transatlantic Trade and Investment Partnership (TTIP) betwen the EU and the USA. and CETA, a similar agreement between Canada and the EU. They believe that these treaties,if passed,

"...will prioritise investor interests over the government's ability to protect the interests of people and our environment, and will undermine important elements of our democratic framework."

For an update see the background story (above in right column) or try 38 Degrees video here for a quick clear overview

Updates on the negotiations and what you can do from the 'NO TTIP' website here and Global Justice Now website here

War on Want also has updates and guidelines for action too here

  

OWW is a member of The Climate Coalition

For the love for what we don't want to lose to climate change  Find out more >

More about The Climate Coalition here

 

Stop Climate Chaos Scotland,

Scotlandhas its own coalition which helped secure the Scottish Climate Change Act targets to reduce emissions by 42% by 2020.

See the video about how they organised here

Latest news here

  

ALSO:  Campaigning on Tax Justice -

  

You can take action for Tax justice, here

 

The CLIMATE JUSTICE campaign continues. The Big Shift -persuade your Church toshift from fossil fuels to renewable energy

 - More Here

Cafod  is encouraging people to mark Pope Francis's Year of Mercy with a pilgimage on the refugee crisis and to send messages of hope to refugees.  more on this here

 

 

Also: 

New Climate Action - here

Pope Francis's Encyclical, "Laudato Si" has inspired great resources to use in OWW and actions to take now

Pope's Life style tips to help you reduce your carbon footprint here

MAKE TRADE FAIR

: Three campaigns - click on the images to find out more about each

 




OWW's partners, Action Aid, campaigns against policies and practices that keep people poor. Find out about their tax dodging campaign here. Tax dodging means depriving governments of the funds to invest in better public services, thus driving people to migrate elsewhere to seek a better life




They do great teaching resources too!-on these and many more topics -

more here




Migration - A policy position paper links UK policies to the causes of the poverty from which migrants seek to escape.


  Download the policy paper here

  

Other current campaigns for economic and social justice 

(more here)

include:

- Trade deals, including the TTIP, CETA and the corporate power grab-  visit their website here for updates







 

The gap between rich and poor is out of control.

Oxfam's EVEN IT UP campaign aims to do something about it.Here is a short video and action points

Oxfam also has actions about tax dodging in Scotland (here) and stopping UK bombs being used in Yemen (here)




Take OXFAM's quiz about Refugees HERE




 

is campaining for people in developing countries who've been harmed by UK companies to be able to get justice, in the UK if necessary.

Find out more about Traidcraft's JUSTICE Campaign here

and click on this image to watch the video




Some more great videos 3 and 4 minutes about Traidcrafts work to empower women here - useful for OWW events.

Social Networking

Why not follow us on our social networking sites?  If you have a (short) story or experince you want share on OWW's facebook page contact us