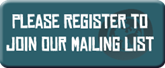 What is One World Week?
One World Week is a Development Education Charity*. Each year, "The Week" is an opportunity for people from diverse backgrounds to come together to learn about global justice, to spread that learning and to use it to take action for justice locally and globally.
* Charity No: 1107762
Login
News
Call For Climate Action
For the love of each other, we're coming together in our thousands, with our partners in the Climate Coalition, to ask MPs to commit to strong action on climate change to protect all the things we love.  It's our first opportunity since the General Election to tell our newly elected representatives what matters to us in this crucial year for climate action.
Join us on June 17th for a day of action and celebration as we Speak Up For The Love Of all we hold dear. To find out more, and receive updates Register here
Will you share what you love? (www.fortheloveof.org.uk)
Press Releases
Newsletters
Recently Added Resources
2015 -Suggestions and resources for interpreting the theme, Hope in Action. Download a pdf version OR a word.docx version
Accessibility
We've made every effort to make it accessible and standards compliant whilst also providing a useable and useful hub for everyone involved in One World Week activities. Please let us know what you think.