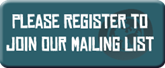 Login
Register
Please fill in the form below to regsiter to the One World Week Mailing List.
N.B. We use your email address as your username

Strict Standards: uasort() expects parameter 2 to be a valid callback, non-static method SelfregUtils::compare_elements_by_sortorder_key() should not be called statically in /home/oneworldweek/public_html/v2/modules/SelfRegistration/functions.php on line 350

News
Call For Climate Action
For the love of each other, we're coming together in our thousands, with our partners in the Climate Coalition, to ask MPs to commit to strong action on climate change to protect all the things we love.  It's our first opportunity since the General Election to tell our newly elected representatives what matters to us in this crucial year for climate action.
Join us on June 17th for a day of action and celebration as we Speak Up For The Love Of all we hold dear. To find out more, and receive updates Register here
Will you share what you love? (www.fortheloveof.org.uk)
Press Releases
Newsletters
Recently Added Resources
2015 -Suggestions and resources for interpreting the theme, Hope in Action. Download a pdf version OR a word.docx version