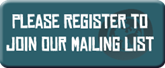 RESOURCES
2015 Theme "Hope in Action"
Inspiring a culture of hope to build a more equal and peaceful world
Our theme stems from the concerns of our colleagues in the European Global Education Week Network that much of the conflict we see around us in the world today arises from inequality.  We need to come together to tackle inequality before resentment and anger spill over into violence.  There is no true peace without justice.
2015 Context
This year at the UN in September the new Sustainable Development Goals (SDGs) will be adopted as part of the post 2015 development agenda.  Later our leaders will come together to take crucial decisions about climate change.  2015 has also been declared the Year of the Soil to draw attention to our need to protect this rapidly degrading resource that underpins life on earth.  This is certainly a time when we need to inspire Hope in Action alongside our partners in the European Development Education Network and in solidarity with the vulnerable worldwide.
 SUMMARY
Whatever kind of event/s you organise it would be good to include these 4 elements:
1.      Explain why hope is important for action to happen
2.      Show how people acting together have brought about change
3.      Choose inequalities to focus on and offer examples of campaigns to support. 
4.      Aim for participants at events to commit to a campaign for global justice
For lots more download a booklet (6pp) with guidelines for interpreting the theme:  
PDF version  or a  Word.docx version
It develops the 4 elements in the summary above. It includes references to useful reports and videos, ideas and websites, with examples and resources offered by OWW partners and other organisations involved in tackling various kinds of inequalities. There's also a template of a dove for you to print and cut out for collecting pledges at your event.

The Christian Worship Anthology "Hope In Action " is available now - find it on the Faith Resources page here
2014 Theme "Living Differently"
'Living Differently' leads on from last year's theme about consumption to explore how we can increase the well being of humanity and secure a future environment that can maintain the health of the planet.
A good way to stimulate thinking and get started on planning for your OWW events would be to watch the recent video from "the Story of Stuff" project, 'The Story of Solutions' (here) More ideas on the discussion resources page Here
The leaflet, "Living Differently" is available.
- to download (see 'Recently added Resources' column to the right)
Ideas for events -see tried and tested ideas on the page, 'Doing OWW', here 
2013 theme  "More than Enough?"
Videos
In response to requests for videos we identified a video to download to use at events (more on the Discussion page) and a range of short You-Tube videos which you can watch on-line and share with others (in a virtual event?).  They provide stimulating ideas and material which could be used in a variety of events:
Videos covering various aspects of More than Enough? download the list here: 
More-than-enough_videos-to-download-and-watch-online.pdf (291KB)
More-than-enough_videos-to-download-and-watch-online.doc (64KB)
More-than-enough_videos-to-download-and-watch-online.docx (51KB)
(the different versions should mean you can down load at least one of these onto your computer)
Partners' Websites 
have lots of resources useful for More than Enough:
CAFOD has material relating to food in its Hungry for Change Campaign - to download a list, including videos, click on one below:
CAFOD_Hungry-for-Change_videos-and-other-resources.pdf  (384KB)
CAFOD_Hungry-for-Change_videos-and-other-resources.doc  (100KB)
CAFOD_Hungry-for-Change_videos-and-other-resources.docx  (73KB)
2012 theme "Sharing Destiny - Moving towards One World"
Resources for 2012 included:
A worship anthology for Sharing Destiny- Moving Towards One World, called "For the Journey"
Quotations about Sharing Destiny  - thought provoking and adaptable to lots of uses at events
A wordsearch, to find the words to describe the future world we'd like to see. Great for individuals or groups and just the thing to get people thinking as they enjoy their One World Week meals!
Sharing Destiny Pledges about taking care of the environment have been adapted and augmented to make them appropriate to Sharing Destiny with emphasis on how what we do now has implications for the future.
Data gathering sheets for use at your event to help you with evaluation and feedback. 
 One World Week 2011    "Living for One World"
Living for the Planet - Living for its people - Living and acting for change
One World Week offered the following resources to help people put on OWW events in 2011.
A PowerPoint presentation to use with Organising Committees to help you plan events; also available - a slightly different version to show as a presentation and discussion starter at an event. Download PowerPoints from the Discussion page
A Christian Worship Anthology for Living for One World- go to Faith Resources to download (easy to cut and paste the sections).
*An Inter Faith Resource, 'Environment across Faiths'  - download from Faith Resources
*A Wordsearch - available in "Activities" to download and print (an ideal activity for entertainment at OWW meals and all sorts of other events and activities)
*Pledges  - available in Activities. A great way to round off your event with everyone committing to tale action.
*A Quiz, designed for the theme, - available from the Quizzes page 
*Resources from other organisations for use with 'Living for One World'. Information and ideas for action on this specially researched selection of websites in: Explore Living for One World on the Links page
*A Drama for schools and young people - This drama-presentation focuses on the theme of 'stewardship' and the duty of humans to protect the world in which we live. Down load from the Faith Resources page or the Schools Resources Page
Please note that all resources are presented in colour, but can also be printed in black and white without losing their quality.  If you require further assistance or would like the resources to be provided in another format please do not hesitate to contact us
Games, quizzes, crafts, and other activities (adaptable for any age group)

 

Facts and figures, stories to inspire, reports and DVDs.  You will also find a section on 'Peace and the Environment', listing some relevant links and resources

 

Worship and inter faith resources

 

Advice on inter faith engagement, becoming a Fairtrade place of worship, and Global Community Linking Programmes

 

Posters, leaflets, images, and press and email templates for use in publicising your event

 

Schemes of work and assemblies for primary school and secondary school children

 
Resources Order / Single Donation Form 2014
Click here to download our Resources Order / Single Donation Form.
News
Press Releases
Newsletters
Recently Added Resources
Global Education resources for Muslim Schools from MADE - more details here (added 7 Dec. 2015)
Learning resource/activity for young people about peace - from Fly Kites not Drones;   suitable for activites in or out of school. find links here: schools ; activities (added Nov. 2015)
Organisers' Evaluation Form for event organisers to complete and send to OWW - down load the word.doc from here
Finding images for exhibitions, posters, activities, teaching - some useful guidance from Think Global - see links here or go to Global Dimensions website here (6 Nov. 2015)
Teaching resources for KS1 and children's activities (5 - 7 year olds) from Traidcraft -  here (8 Oct 2015)
Quotations about Hope in Action (includes: hope; economic inequality; gender equality and an inte faith section about inequality.Down load as a word.doc from the Discussion resources page here (8 Oct. 2015) 
Pledges to Inspire Action -plus suggestions for use at events. (word.doc) (7 Sept 2015)
Worship resources  to support Traidcraft's Justice campaign on Faith Resources page. (7 Oct. 2015)
New children's resources from Christian Aid for OWW 'Hope in Action' : School Assemblies (primary and secondary) here;  Children in Church here. (7 Oct. 2015)
Event participants feedback form  (for organisers to collect feedback from participants at OWW events
)
 (word.doc)
2015 -Suggestions and resources for interpreting the theme, Hope in Action. Download a pdf version OR a word.docx version