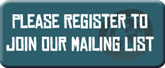 DISCUSSION
Welcome to our discussion pages.  Here you will find past and present resources that you can use as part of a talk, a debate, a conference, a workshop or a meeting to plan events. 
2017 Theme:
GOOD NEIGHBOURS
My World Depends on Us
More here on this later. In the mean time some ideas to get started here
2016  "INCLUDING YOU"
Working Together for One World in Peace
The reactions to the terrorist attacks and to the arrival of refugees in Europe in 2015/16 suggest that OWW needs to draw on our tradition of seeking to bring people together to hear each other's perspectives and share common values.  The current situation calls for us to redouble our efforts to pursue this agenda by encouraging groups to work together locally to inspire citizens and each other to build a culture of inclusion.  
The theme title emerged from the fact that everyone is affected by current issues around migration and refugees, diversity and inclusion, including extremism and Islamophobia.  Locally and globally, our society needs to address these issues to enable us all to live together in peace.

Guidelines for interpreting the theme
We have produced a booklet (8 pp) with suggestions. You can download it here (pdf version) 
It addresses the following:
Background and context
How can we build a culture of inclusion?
What can we do through OWW events?:
1. Encourage people to look at the context of migration in various ways
2. Take inclusive action
3. Link with OWW's partners' actions and campaigns
4. Welcome refugees
5. Counter Islamophobia, Antisemitism and other manifestations of religious discrimination and racism
We shall be adding further resources including more suggestions of stories, video clips and films to promote discussion. Please come back for more!  If you have any suggestions you'd like to share - please let us know.
 A presentation about a OWW approach to migration and building a culture of inclusion.
 a useful 12 slide (15 minute) introduction to those new to OWW and an update for "old hands",  Download a pdf version of the PowerPoint (not so many Mega bites!)
Inspiring stories
  This is a programme of the Church Urban Fund which has projects in major cites with diverse communites. The projects counter hate and racism by bringing people of different faiths together to undertake activities to improve their communities. See their short video her
   Looking for a speaker at your event ?
      Download a list of speakers about migration/refugees here
Human Cargo: stories and songs of emigration, slavery and transportation
 "Beautiful, powerful, poignant and informative"  Ilyaz Hajat, The Refugee Council, on the show.  More here
This is a resource you could use in a variety of ways:
A good read for your Bookclub - read extracts from the book and see the reviews here
An evening of stories and songs - the Show -more here and dates;  listen to some of the highlights of the show here
Listen to author and singer, Matthew Brampton, talking about giving a voice to the migrants and how the stories of the past can help us see the plight of present migrants in a different way. (4 minutes here )
Quotations about peace  This PowerPoint has a range of quotations from various faiths and perspectives (Scroll down to the foot of this page for more details)
See also the page with collections of Quotations on different thems which you can down load and print and use for all kinds of activities  
2015  "HOPE IN ACTION"
Inspiring a culture of hope to build a more equal and peaceful world
Much of the conflict we see around us in the world today arises from inequality which we need to tackle before resentment and anger spill over into violence. There is no true peace without justice.
This year we are thinking about how to encourage people to participate in actions to achieve justice for those whose rights are not respected or who are ignored or discriminated against, as well as looking into the gross inequalities of wealth in our world where the 80 richest people own as much as the poorer half of all the world's people.
One of the things that holds people back from getting involved (in voting or campaigning or challenging injustice) is despair. They feel that their views are not listened to or that they cannot make a difference.  We are seeking to show that each of us can make a difference when we speak and act together, by demonstrating that this has happened in the past (eg the Chartists and the suffragettes) and is happening now all around the world in local communities and in world-wide actions and movements. We need to inspire people with the hope that we can make a difference. We can work with others in non violent ways and stand together with those harmed by injustice to challenge the perpetrators and fundamental causes of inequality.

For much more about inspiring a culture of hope to build a more equal and peaceful world -  see our suggestions and resources for event orgainisers about interpreting the theme.
You can download here a pdf document which contains ideas and case studies to inspire discussion and action -with weblinks to organisations engaged with social justice and equality issues. Use this with your  organising committee to plan your OWW events and activities.
Sharing Destiny - Moving Towards One World
  A collection of quotes about Sharing Destiny - includes suggestions about how you can use them to stimulate thinking, as eyecatching publicity or to start a discussion.  
Download the collection here (Word.doc)
You can select, enlarge, recolour and print. Put up around the room of your event or on tables for your OWW meal 
Team up with Pledges to encourage people to move from thought to action
Powerpoint Presentations for Discussions
Planning your events for Living for One World 2011
is designed to help you explore the theme with your organising committee; it offers ideas about what you might include in your event and links to resources and other organistions that you could work with.
Presentation at event on Living for One World 2011
contains much of the same material but it is ready to use as a presentation at your event. It would make an excellent discussion starter and contains information and ideas for action.
Which of the Powerpoints in the table below should I download? Please use the table below to find the necessary file.
In order to view the video clips on certain slides, you will need an internet connection. If this is not possible, please choose the 'No Internet required' version, which does not contain video clips though it does have links to help you find them.)
The PPT files are large so may take a few minutes to download.
The PPTX files are much smaller. There are difficulties using them with the Internet Explorer search engine, but it's fine with Firefox and others.
Planning your events for Living for One World 2011

Presentation at event on Living for One World 2011

File type: PPT

File type: PPT

Internet required

No Internet required

Internet required

No Internet required

File type: PPTX

File type: PPTX
More new resources for Living for One World
Further resources to stimulate discussion now available include:
Archive of discussion resources about Peace
 

A Guide To Exploring the Theme, 'Peacing together One World - PowerPoint 1997 23.8MB

This PowerPoint presentation looks at the meaning behind peace, and creating a culture of peace for our children.  It provides information, questions for discussion and brainstorming opportunities.  Use it as part of a OWW event about peace, or during the planning process.  It is divided into sections, so you can use all or part of the resource.  The topics covered are:

- Introduction

- The United Nations Decade of Peace

- A culture of peace – What is it, how do we create it?

- The concept of peace and justice

- Peace and faith

- Creating peace for our children

- Brainstorming – Inner, communal and global peace

- What does peace mean to you?

- Take action to create a culture of peace

- Deciding on your event

 

Click here for guidance on how to download and use a PowerPoint Presentation

 

Peace Symbols discussion pack

Learn about widely recognised peace symbols and then follow our questions and tasks to have a lively and interactive discussion concerning the power of symbols in society.

There is also a facilitator's version of the questions, which contains additional information and prompts that can be used as starting points if discussion is limited.

Download peace symbols information - Word 1997 603KB

Download discussion questions - Word 1997 59KB

Download facilitators prompts - Word 1997 61.5KB

Click here for more activities to do with peace symbols

Be aware of your power to make a difference.  Remember, peace is not just an absence of war; it is also environmental stability, economic and social justice, and understanding.

Use the information provided in this resource to discuss how even small actions can have a significant, and sometimes far-reaching, effect on establishing peace.

There are also a number of suggestions of other activities for peace pledges.

United Nations Decade of a Culture of Peace for our Children - Word 1997 291KB

This UN initiative, which finishes this year, has inspired One World Week's theme for 2010, 'Peacing Together One World - Creating A Culture Of Peace For Our Children'.  Download a summary of the aims and progress of the decade here.

One World Week has chosen to focus on 3 points: Promoting sustainable economic and social development, promoting respect for all human rights, and advancing understanding, tolerance and solidarity.

These points are in line with our aims and vision.  OWW has also developed a PowerPoint presentation entitled 'A guide to dissecting this year's theme' which looks at the decade and how to create a culture of peace for our children.  Find it at the top of this page.

 
Peace Quotes - PowerPoint 1997 40.3MB

This PowerPoint presentation offers a variety of quotes about peace and justice.  Phrases have been selected from religious scriptures, recognised holy figures, and well known establishments and people who have an opinion on peace and justice.

Use this resource as a starting point for discussion on multifaith and secular approaches to peace, as a rolling background during an event, or even mix all the quotes up and try to work out which category or faith perspective they are from.

The presentation is divided into sections so that you can use all or part of the resource, and it  features;

- Peace through education, understanding and learning

- Peace as more than an absence of war

- Peace of deed

- Peace through faith

- Peace through equality

- Peace of mind
Fairtrade and Peace
Fairtrade in Conflict Zones - PowerPoint 1997 4.6MB

This PowerPoint presentation explores the role that Fairtrade plays in areas affected by violence. The presentation looks at the ways in which Fairtrade helps people living in conflict zones and the contribution economic development makes towards resolving conflict and restoring peace.

Produced jointly by the Fairtrade Foundation and One World Week.
Story to inspire: Delicious Peace, Uganda

Villagers in Uganda grew coffee but despaired of the low prices they received for all their hard work.  The villagers included Jews, Muslims, and Christians who tolerated each other but were not close.  In 2003 they came together to form a co-operative; they have been working together ever since to improve their coffee production and their lives.

© Thanksgiving Coffee Company 2009 http://www.thanksgivingcoffee.com/

See below for more stories to inspire
Peace and the Environment
Archives – discussion resources
In this section, we have archived a selection of true stories.  Some look at the impact of climate change, others feature Fairtrade producers, while some look at how ordinary people from all over the world have brought their communities together in the face of adversity to create a better life for themselves and those around them.

 
Taking Root: The Vision of Wangar Maathai

A DVD of a determined, environmental activist woman in Kenya. Wangaar Maathai is the first African woman to be given the Nobel Peace Prize and  wants "to bring the forest to the table at Copenhagen".

WARNING - North American DVDS are not always compatible with UK equipment - Check before purchase.
Mine: Story of a Sacred Mountain

The Dongria Kondh tribe in the Niyamgiri Hills, India want to protect their forests, rivers and mountain. These are under threat from a London-based mining company. To find out more watch their story and campaign.